Fa Relief As Wigan Avoid Play Offs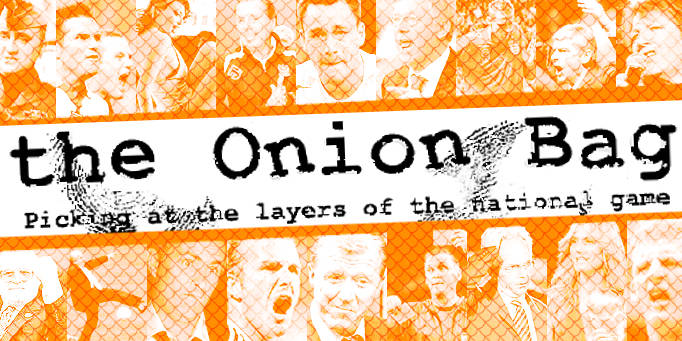 Natiowide round-up
FA bigwigs were left cleaning up their own effluence this morning as their nerves were put to the test after very nearly seeing the Wigan get into the 1st Division Play Offs. It is well known that the English football authorities have been opposed to the presence of a Rugby League Club in the Football League and were even more concerned about the possibility of them entering the top flight.
Jolly hockey sticks
"This is a great relief to us." an FA spokesgeek told a collection of crack-heads, transients and hookers early this morning outside FAHQ in Soho Square, London. "We can't have Rugby League teams playing in the Premiership." he continued, "It's bad enough that we have a hockey club in Division Two without having a bunch of egg chasers in preshrunk shorts and hideous northern shirts running around trying to hug each other all the time. We'd be a laughing stock"
Wigan were denied a place in the play offs yesterday after a last minute equalizer in their game against West Ham from evergreen Brian Deane thereby handing the final play off birth to Iain Dowie's Crystal Palace who, having come from fourth bottom in December did their utmost to blow their season by losing at Coventry.
New fangled tactics
Dowie, who has masterminded Palaces revival puts his players recent improvement down to his... "creeping into their bedrooms at night and scaring them half to death with my ugly visage like this: Roooaaaaarrrrrr!!! Then I bottle their screams and empty it into their food." he told an appalled and terrified Onion Bag reporter.
Meanwhile Sheffield united missed out this year after drawing 3-3 at Preston. Manager Neil Warnock was furious. "The referee obviously knew that we needed to win the game but he allowed the opposition to score three of the most blatant goals I've ever seen. It's just another example of how much everyone has it in for us."
How right you are Neil.