Fifa To Fa: Stop The Blubbing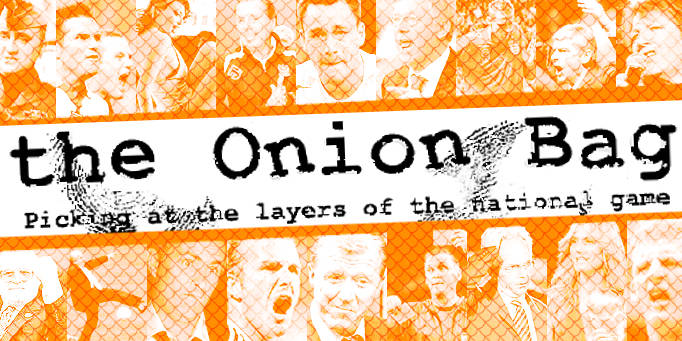 Football should not be a crying game, FA told
Racism? Hooliganism? Fans being overcharged by their clubs? Football being over-televised? All of these things have been mooted as blights on the beautiful game, but FIFA have asked the FA to look into a more worrying problem that they consider is a far worse blight on the game of football than all the other blights that currently blight our beautiful game, football.
Dry your eyes, mate
The Onion Bag has heard that the FA Chief Executive "Bomber" Brian Barwick is to be locked in a room for three weeks to watch footage of the modern game and produce a report on apparent rise in incidents of crying, blubbing and weeping at stadia around the country. Barwick will then be required to draw a graph that plots the number of incidents of misery against time in an effort to produce some worthwhile visual aids for the presentation that he has to do at FIFA later this month, just to help all the suits understand the problem more easily, like.
I know it's hard to take
Just last month, "Mad" Sepp Blatter, who is Secretary General of FIFA and also mad, lamented, "Club football is in crisis," but he might have been talking about something else. The Onion Bag reckons that he wasn't, though, and he was on about the increased sightings of fans crying their eyes out like little girls on our television screens. Blatter, who also believes, madly, that every game should have a winner, even if that means deciding the result by a penalty shoot-out (barking eh?), thinks that potential football fans will be put off the game by witnessing these scenes of distress.
But her mind has been made up
Barwick, in an effort to suck up to FIFA, claims to have been aware of the problem for some time, though. "The message that these so-called fans send out by wailing when their team fails is not the message the FA wish to promote for football in England," he probably said, "Particularly those who suddenly catch themselves on the big screen and start waving and mouthing 'Hello Mum!'".
There's always next year
In addition to the report, FIFA have charged the FA with task of trying to discover where the problem of crying at football matches began in an attempt to try and pin the blame on one specific individual. Paul Gascoigne was unavailable for comment.