Shearer Denied Right To Retire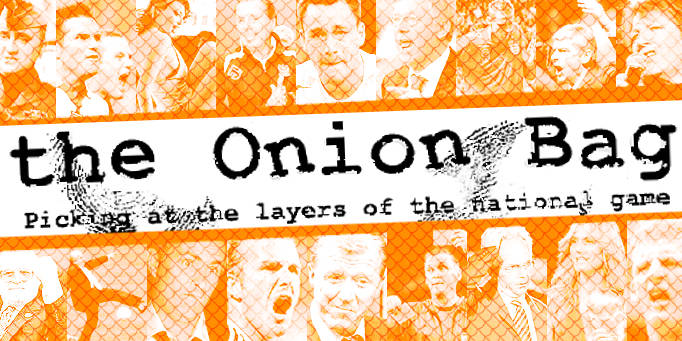 Choose football, Alan told
England legend Alan Shearer has lost his right to retire at the end of the season in a high court judgment. Anti - retirement campaigners applied to the court to prevent Shearer from quitting football.
Zealots
Foaming at the mouth religious nutcases dressed as Newcastle supporters backed by a Daily Mail campaign took out an injunction preventing the removal of suffering Alan's boots. "We choose to err on the side of football." Said one of them.
Shearer is condemned to another year of tortuous playing in front of 50,000 people. He will have to endure a whopping salary, a cushy coaching job and the hell of a place in the history books by breaking Jackie Milburns club goalscoring record.
Lefties
The ruling has provoked outrage by pro-retirement choice football supporters and assorted lefties. Les Dyke, a spokesman, told the Onion Bag. "Its a disgrace! How can decisions like this be made without considering the wishes of the footballers or their next of kin. They never objected when Terry Fenwick retired. Quite the opposite in fact."
The implications for the future have caused great concerned to human rights activists in Madrid and FA Headquarters. An FA spokesman told us, "It could be years before we see the back of either of them."