Pope Jose The First?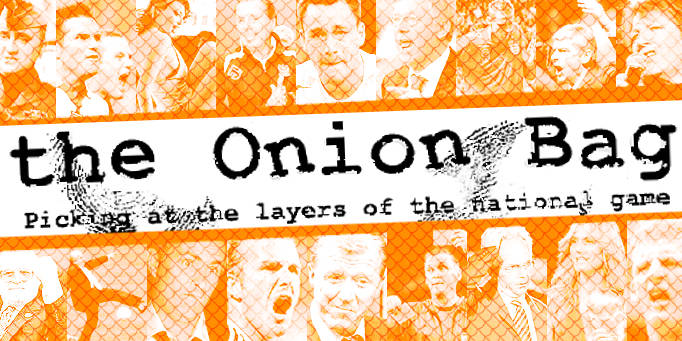 Mourinho to quit Chelsea for Vatican
After less than one season in charge at Chelsea, it is looking likely that manager Jose Mourinho will quit the west London club in favour of the currently vacant position of Pope at the Vatican. Reports from Portuguese television over the weekend hinted at Mourinho's departure and the death of Pope John Paul II on Saturday night only increased speculation that the reclusive, diffident coach is on his way out of Stamford Bridge.
Aged P
The 84-year-old Pope John Paul II was known to be a big fan of football, and was often seen on the terraces at Selhurst Park, home of struggling Crystal Palace. Unamed sources claim the Pope's final utterance just before conking out was that Jose Mourinho be appointed his successor, though Cardinal Angelo Sodano, regarded as the second highest official in the Vatican hierarchy, insists all talk of the transfer is "just speculation at this time".
Sectarian divide
It is thought that Palace manager Iain Dowie was, understandably, His Holiness's first choice to succeed him but Dowie's Northern Ireland past counted against him, the possibility that he might be Protestant being seen as the biggest obstacle for the staunchly Catholic Vatican. With that mind, the Pope chose Mourniho for the job.
God squad
Chelsea officials dismissed the reports from Portugal as an April Fool, but the Onion Bag's Larry Gak bought Mourinho a generous measure of absinthe at a west London gentlemen's club at 3am this morning. The manager said, "Of course Mourinho will be Pope. That is the logical next step for him. The Vatican, they have more money that Abramovich, and the fans, they are all around the world. Mourinho's world. Plus God, he would be closer to Mourinho, for when he needs advice or help."