Inter The Dragon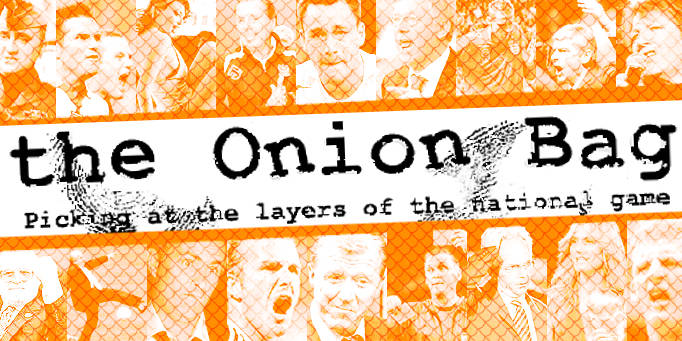 New cult of violence flares up
The Onion Bag can exclusively reveal that a new religious movement sweeping across Italian football was responsible for last Wednesday's outrageous scenes during the Milan derby when Inter fans threw flares onto the pitch forcing the referee to abandon the match.
Dragon flares
L'ordine del drago di gocciolamento (The Order of The Dribbling Dragon) is thought to have its origins in the inner city dwellings of Naples where disaffected Napoli fans creating amusements for themselves by playing keepy up with burning flares. This harmless game transformed into a religious movement when its founder Padre Alfonso Testo Della Smack saw a vision of a dragon while trying to put his foot out. "The dragon has mystical benevolent powers." He told our intrepid reporter Larry Gak. "Capable of altering the course of results."
Dragon seeking
The cult quickly grew in popularity as Italian football's diminishing supporter base attempted to invoke the dragon at matches when their team is behind. According to the Dr Julius Limbani of the Pointless Religions department of the Milan University. "They throw flares onto the field when they are losing and call fourth the dragon to appear. If nothing else the smoke spares them from the rubbish that passes for football." He said.
Dragon chasing
Meanwhile Inter intend to appeal UEFA's punishment of a four match Euro ban and fine of 20 euros on the grounds of religious prejudice. However, Italian Prime Minister Silvio Berlusconi, owner of AC Milan plus just about every commercial TV channel and newspaper in Italy, has promised to crack down on the Dragon Chasers.
Il Duce
"I promise to use my considerable power to smash these fanatics." He told a supplicant press conference. "I won't think twice about resorting to illegal measures. After all, I am the Duce. They will think twice before spoiling the Duce's fun. How dare they distract me from my entertainment. I paid good money for that football club and I won't have a bunch of sweaty poor people obscuring my view of the game. If necessary I'll buy their stupid religion and make them worship me. Why not? I am above the laws of man. Now if you'll excuse me, the Duce must commit certain deeds. Veronica! Fetch me the puppy. I wish to wipe myself."