Rovers Old School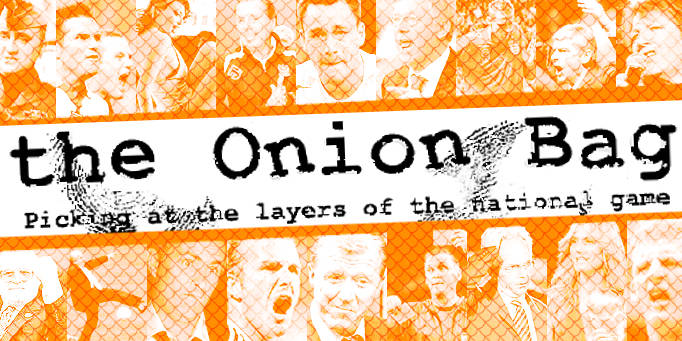 Hughes' bruisers use public school methods
Lancashire hot pots Blackburn Rover like a bit of rough and tumble. And now Head Boy Mark Hughes has employed a public school P.E. master to toughen them up further.
Clench
Colonel W E Fathersheep (retired) has been recruited from John Clenchings Public School in Lancashire as fitness and discipline coach and has made an immediate impact. "When I took over the lads were a bit soft." Hughes told The Onion Bag. "I found some of them cleaning their hotel rooms on away trips. Another squad member was caught apologizing to an opposition player for fouling him and one player was seen actually calling this bird he pulled the night before. The Colonel has been brought in to sort all that out."
Wall game
Fathersheep's reputation as a disciplinarian is well known. "He was tough but fair." A former pupil said from his padded cell. "He worked us hard for the annual wall game contests and any one who stepped out of line found themselves dancing a jig naked in the common room in front of the whole house with a half pound of Old Ma' Swellings Boiled sweets wedged between your buttocks. If you let any pop out you were made to suck on them."
Daisy chain
A number of players are not happy with the Fathersheep's methods. Most aren't prepared to speak publicly but Dominic Matteo broke silence with his damning criticism. "He called us a bunch of girls blouses on his first day and made us wrestle each other on the seafront at Blackpool while he tossed monkey nuts at us. Almost every exercise we do involves us stripping down to our boxers and I can't even bring myself to speak of what his idea of team bonding is. I'll never look at a daisy chain again without remembering that awful night in a Cardiff hotel room."
Elbows
Fathersheep himself insisted his methods were not arcane or homo-erotic. "My lads know if they have any complaints they can report to my study any time." He said while supervising a first team training session."Except of course when the door is closed. That's when I'm disciplining one of the boys... Todd! Todd!! What have I told you about elbows. They need to be higher! Savage you imbecile! You call that a desperate lunge. My grandmother could break a leg better. Reid! How dare you tackle that player. Right! That's it! All of you. STRIP!