Barton's Kitchen Nightmares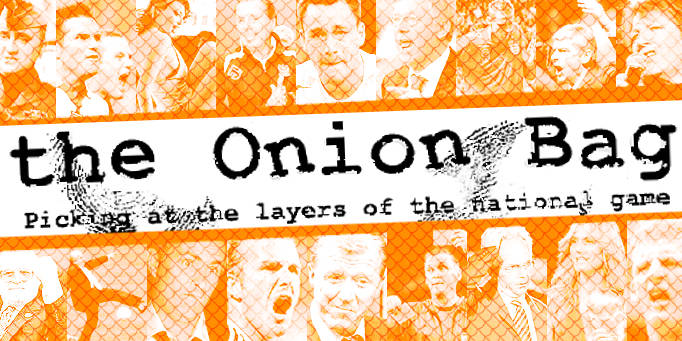 City bad boy turns celeb chef
In an Onion Bag exclusive, we can reveal the first of many gourmet recipes featured on the soon to be former Manchester City star Joey Barton's new cookery programme
Barton's Kitchen Nightmares
on BBC3.
Chomp
The England under 21 star has made the career change following a
drunken incident
in a Thai hotel bar where he is alleged to have got into a fight with a fifteen year old and bit the hand of his team mate and club captain Richard Dunne.
Chump
The new show airs this August and Barton is tipped to become the biggest thing since TV's other culinary bad boy Gordon Ramsay. "We are all very excited at seeing Joey's dishes come to life" said BBC Director-General
Mark Thompson
"I can't wait to sink my teeth into them."
Joey's Radisson Thai Meatball StewIngredients:
1x stroppy premier league football player
1x fifteen year old Evertonian (including family)
1x cheap hamlet cigar
1x set of well maintained nashers
1x bewildered team mate (club captain optional)
1x ecstatic Sky Sports journalist
10x pints of lager (adjust strength in accordance to player's capacity)
Cooking instructions:
Consume the lager over a period of several hours maintaining an uneven temperature. Take no abuse from loudmouth teenager in the Everton shirt. When adding the family, make sure they are thoroughly whipped. Involve team mate unnecessarily (adjust mixture to taste). Add some cigar ash and stir well before returning home both disgraced and finished.