Going For Gold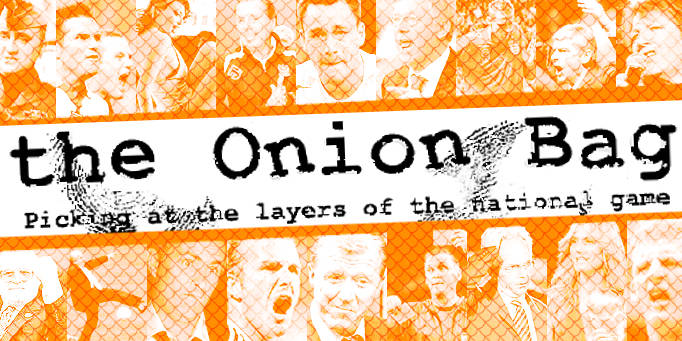 Woodward to lead Britons in 2012
David Beckham was as delighted as anyone when he heard the news that London had won the vote to host the 2012 Olympics. Becks flew out to Singapore to help the lobbying for the final vote that saw the Paris bid fail so amusingly.
Job Threat
"It's amazing we're going to host the World Cup in England!" he told a packed news conference. Hurriedly, Lord Coe whispered into his ear and a slightly disappointed Beckham then corrected himself. But his mood was soon lifted again when asked if Britain would be entering a team for the football event.
Under current rules, Britain doesn't enter a team because the separate FAs are worried about losing their jobs if FIFA told them to amalgamate permanently.
Hover Cars
"I think it would be amazing - imagine Wayne Rooney and Darren Fletcher on the same team!" enthused Beckham. "Of course it'll be 2012 - a long way in the future - we'll all be flying around in hover cars by then."
Speculation is rife as to who will lead a combined home international squad. Firm favourite at the moment is managerial new boy, Sir Clive Woodward.
Lion Tamer
Though lacking any football experience he has already been given a cushy coaching job by Southampton. Sir Clive, who has already led
a combined British Rugby team
, is relishing the opportunity to shape a British team for Gold in 2012.
Jocks Strapped
However all the speculation surrounding Team GB could come to nothing. The Scottish FA, are vehement in their opposition to the idea. They believe there is no interest at all north of the border for an amalgamation of leagues. The owners of Celtic and Rangers were unavailable for comment.