Toon-tanic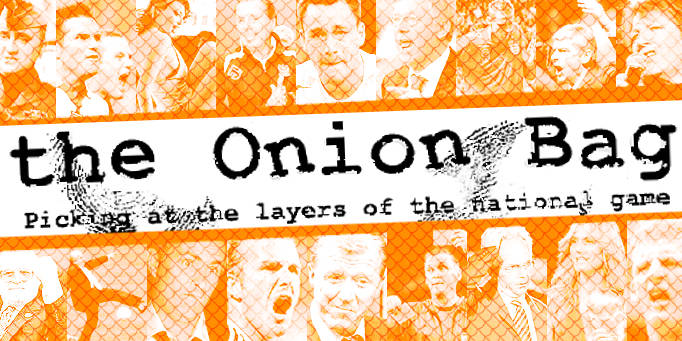 Newcastle Utd are sinking
Health and safety doomsayers have pointed their skeletal finger at Newcastle United and predicted it may sink unless the club do something about its worryingly large number of midfielders. It is feared the club's middle will collapse under the strain and sink to the bottom of the Tyne unless urgent measures are taken.
Iceberg Dead Ahead!
The problem began shortly after the 04-05 season ended when Newcastle started selling defenders and strikers and buying midfielders. Defender Andy O'Brien and forwards Patrick Kluivert, Lauren Robert, and Craig Bellamy all exited while midfielders Scott Parker and Emre were signed as fellow middle-of-the-park man Hugo Viana returned from a loan spell with Sporting Lisbon. The weight issue was exacerbated when England midfielder Keiron Dyer decided to stay at the club, and defender Titus Bramble knackered his ankle.
Chink Chink Fizz
Football health and safety killjoy Les Dyke wants the club shut down. "It's just too dangerous. Anymore midfield players and Newcastle United will snap in two and sink. Just like that ship, in that film. What was it called? Yes, The Towering Inferno."
Down Down
The Onion Bag's Larry Gak asked an 'engineer' fixing a photocopier if it was possible for Newcastle United's middle to get so heavy it would actually give way, and he said, "No", which we took as a yes.
Deeper And Down
But Newcastle owner Freddy Shepherd has quickly responded to the safety fears. "This club is unsinkable. Full steam ahead!" he declared.
Shepherd's confidence may be misplaced, though last night there was some hope on the horizon for worried Geordies as Arsenal manager Arsene Wenger mounted a rescue bid for the sinking club by dragging Jermaine Jenas out of the Tyne.