Stevie G's Week Of Hell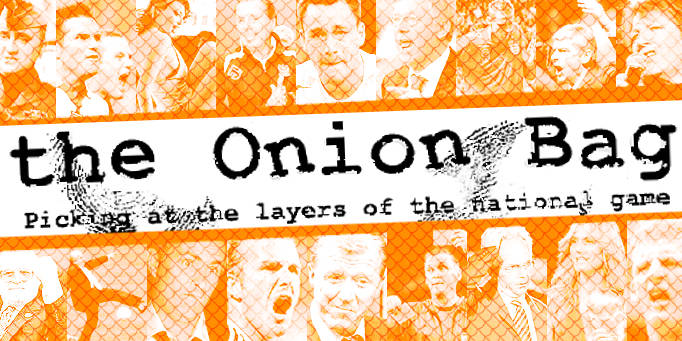 I just don't know what to do with myself
The Onion Bag has obtained an exclusive extract from Steven Gerrard's diary covering what he describes as "The most traumatic week of my life". His ramblings provide us with an amazing insight into what was going through the mind of the England star while coming to one of the biggest decisions of his career.
4th July: Set to stay
"I really was perfectly happy where I was. But the head waiter kept demanding I move. 'Please Monsieur Gerrard, I insist. You cannot sit 'ere next to the toilet. We 'ave a table right here by the window where you can see outside.' Where everyone can see me advertising his restaurant more like. It's the last time I go to
that
Angus Steak House I can tell you."
5th July: Time for a change
The low-carb diet is making me lazy and unwilling to turn up at places I'm meant to be. This morning when I was supposed to go to training I ended up at my agent's hotel. He's staying in Liverpool on business he told me. So from today I am a vegetarian. I've been down to the Iceland in Wavertree Road and stocked up on Linda McCartney's sausages and those tasty lasagnas she makes. Meat is murder man. The times they are a changing.
6th July: Dramatic U-Bend
Spent most of the morning on the toilet. Had a huge steak down the Angus. Never again. Still, I'm looking forward to tomorrow. I'm going on a day trip to London with my agent. Can't wait. I love London. One day I'd like to live there.
7th July: Dramatic U-Turn
My alarm didn't go off this morning so my agent cancelled my London trip. Just as well really given the circumstances. We have a pre-season game at Wrexham on Saturday and I'm supposed to be training today. I'd have looked like a right idiot if I'd buggered of to the Smoke instead.
8th July: Staying Put
The gaffa's been moping around all day. Keeps banging on about 32 million quid flushed down the toilet.