Arsene: Give Us Pints For Goals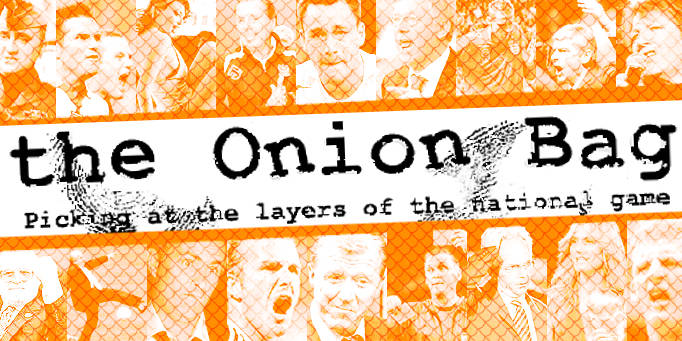 Gunners boss's staggering new idea
Arsenal boss, Arsene Wenger, has misheard the calls for teams who score more
goals be rewarded with extra points
and instead has called for goal-happy teams to be rewarded with
pints
.
Gooner
Wenger argues that pints of beer will be just what the game needs to encourage a more open style of play that supporters love. He believes that increased intoxication will lead to more attacking play on the pitch. "The prospect of extra pints of beer will be an excellent way of getting more goals out of teams," Wenger told The Onion Bag's intrepid reporter Larry Gak. "What better way of making players more attacking and aggressive than by giving them alcohol?"
Schooner
Wenger's idea was at first laughed at by drunken FA officials but in the cold morning after, they are having second thoughts on poo-pooing the notion. "Actually it might be worth a laugh watching a bunch of footballers staggering around the pitch every week," said an unidentifiable, pale-skinned and bedraggled FA spokesman wearing shades and nursing a Bloody Mary. "Not that I care. After what I was up to last night, I'll probably be getting a divorce... and sued by my secretary, again."
Others are more sceptical about the effectiveness of the scheme. A recent study at the Limbani Institute of the Bleeding Obvious at Croydon University has shown that increased alcohol does not lead to goals. "I'm no expert", said Dr Julius Limbani, "but whenever I've had a few I can never score... geddit?"
Tired & Emotional
Legendary Arsenal skipper and full time recovering alcoholic, Tony Adams, is said to have mixed feelings about plying young men with booze for the entertainment of others. "This is a dangerous idea. Arsene should know better than to suggest it. I wanted to bet my old mate Paul Merson fifty quid that it would be a non-starter but he burst into tears when I suggested it. I can't remember what he called me, because I was a touch worse for wear, you see. It's a funny story actually, you really had to be there though."