Sven And Nancy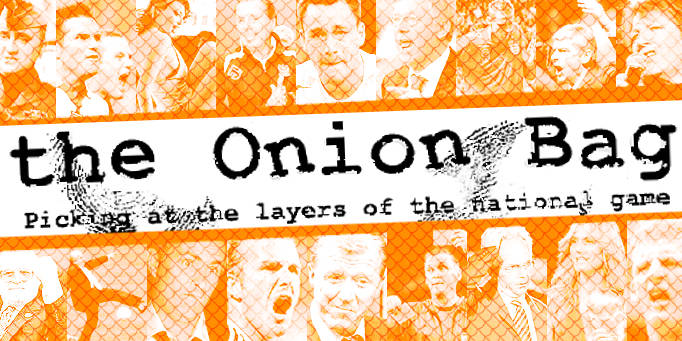 New biopic to re-live England coach's rock 'n' roll years
20th Century Fox have announced the production of a movie about the early years of England Coach Sven Goran Eriksson's relationship with long time lover Nancy Dell'Olio.
Arena of the unwell
The movie, entitled
Sven & Nancy
, is set in the early 80s when Sven was coaching pub teams in Camden, North London and was in the new romantic band
The Defoe-No's
. It tells the story of the two lovers from when they first met at the local Nick. He was a suspected underground pornographer, she was his brief. Once she got him off they moved into a flat in Camden together along with a young Paul McGann and Richard E Grant.
To cut a long story short
The Defoe-No's
enjoyed moderate success with the number 36 chart single "Thank you, Mr Robinson". Ernesto Cockgroupier was, at the time, head of indie label
Five at the Back Records
(now a division GE Capital) and recalls those heady days at Sven & Nancy's place. "The parties were incredible", he said. "Everyone was there: Boy George, Midge Ure, Adam Ant, Martin & Gary Kemp. The keyboard player from Depeche Mode vomited on my shirt once. I was picking coke laced diced carrot out of my frills for weeks."
Exposition
After a while, the relationship turned sour when Sven started inviting other women back to the flat. He would disappear for hours into their bedroom while Nancy took showers in the bathroom. There was one TVAM weather girl who became a regular visitor. She must not be named for legal reasons… she is negotiating her fee for a cameo appearance in the film.
Eventually the couple went travelling in Europe and Sven landed a coaching job in Portugal. The film ends with Sven in rehab promising Nancy that he'll settle down with her. He then turns and winks at the camera while the captions roll.
I'll be in my trailer
Sven himself has mixed feelings about the film. "It is a period of my life I am not proud of", said Sven while clutching a single red rose and ringing the bell to Faria Alam's single bedroom flat in south London. "I would sue but they are paying me a fortune to act as a consultant. I even get a chair on the set with my name on it."
Washed up
Sven & Nancy
promises to be a tale of sex, abuse and long ball football. Casting is a closely guarded secret but The Onion Bag's sources reveal that Tommy Lee will make his acting debut alongside ex-wife Pamela Anderson. The Producer's got the idea from some interesting footage of the couple on the internet.
The film's Director, Guy Ritchie, is very excited about the project. He needs to be since his latest movie
Revolver
is said to have left him with less chance of landing another gig than a Louisiana Jazz band. "If I f**k this one up I'll end up making US TV mini series' about middle aged divas falling off their horses."