Call Me Beckham-bauer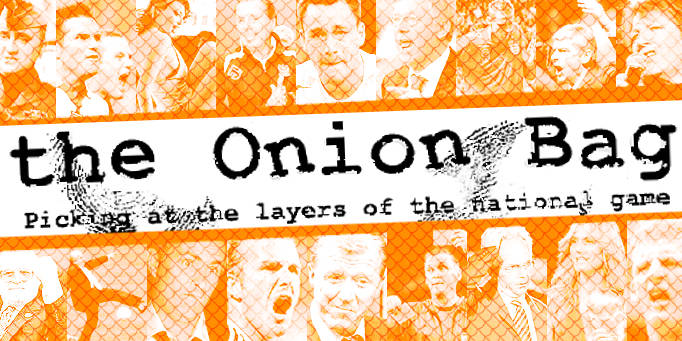 Becks set to be the new Kaiser
England's player-manager David Beckham wants to be compared to German legend Franz Beckenbauer.
England's self-styled
libero
has been getting rave reviews in his new turn as part-sweeper part-quarterback during the national team's recent humiliation in Belfast. He has even asked to be called
The Kaiser
which is also Beckenbauer's nickname.
Kaiser Chiefs
The idea comes from Beckham's image consultant Cockgroupier & Son who thought that with the World Cup coming up in Germany the time was ripe to cash in on Bavarian Chic. "We have a new line in lederhosen and those funny little hats with feathers that they wear in Germany," said Chief Executive Ernesto Cockgroupier. "We've hired an Umpah band for the unveiling at Wembley Stadium."
I predict a riot
Meanwhile, England assistant manager Sven Goran Eriksson has admitted that he took time to adjust to Becks' new position. "At first I thought it was a bad idea," he told The Onion Bag's Larry Gak. "But Dave sat down with me and explained how the new system works. One or two players will have to play out of position and we may lose some matches but as long as Dave's happy that is all that matters."
Modified
Those sentiments were echoed by fellow England players. "As-long-as-the- Kaiser-is-in-the-team-then-I-am-happy," said Wayne Rooney yesterday at the official opening of the
David Beckham Behavioural Modification Centre
in Bootle. Shaun Wright-Phillips was also quick to praise Beckham: "Dave-is-a-smashing-bloke. I-am-honoured-to-fill-in-for-him-on-the-right-wing. Hail-the-Kaiser. Hail-the-Kaiser."
With Franz like these
As for the original Kaiser, Beckenbauer himself is flattered by Beckham's imitation and very supportive of England's new formation. "I hope they play like they did against Northern Ireland right up to the World Cup Finals. Assuming they make it. Dumkopfs."