Owen Owen Gone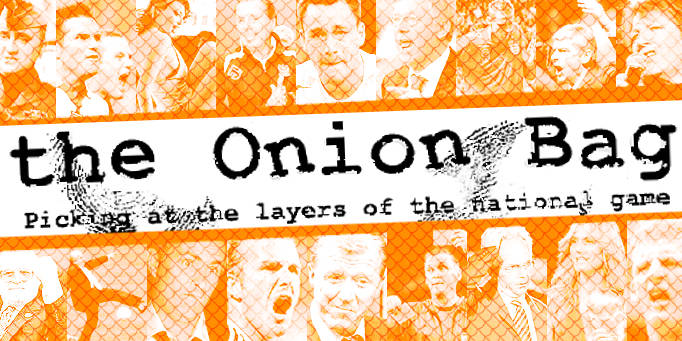 Geordies scorch the earth for England ace
Having returned from the
football wilderness
to the welcoming arms of Newcastle United, Michael Owen, the boy nobody else wanted revealed exactly what Newcastle did to persuade him to join up with the north east giants.
Counters
The Onion Bag can reveal that Owen was offered an unlimited line of credit at the club's local casino, a choice of thoroughbred horses and the daughters of every Magpie season ticket holder if he signed on the dotted line.
A recent financial audit of Newcastle United FC by city accountants Cockgroupier & Limbani revealed the riders that were offered to Owen to wear the black and white jersey.
Riders
The firm called in the author of steamy best sellers, Jilly Cooper, to create an offer too good for Owen to refuse.
"I haven't read Riders yet", admitted Owen. "But I saw it on the telly. It's all dirty posh birds jumping into the sack every 10 minutes. I'd be daft not to insist on a contract that doesn't include these basic necessities."
The Onion Bag has learned that Owen is not the only football player to recruit authors of books about the saucy antics of the ruling class.
Bonkers
It is rumoured that David Beckham has called in Jackie Collins for his contract negotiations with Real Madrid. Working-titled
Hollywood Shagfest in Madrid
one of the main caveats will see a new upcoming Hollywood starlet performing a variety of self-degrading sex acts upon the England Captain during the half-time interval for each Madrid home game.
"Contract talks are ongoing" said Beckham. "I'm holding out for Jessica Alba."