He'll Save Every One Of Us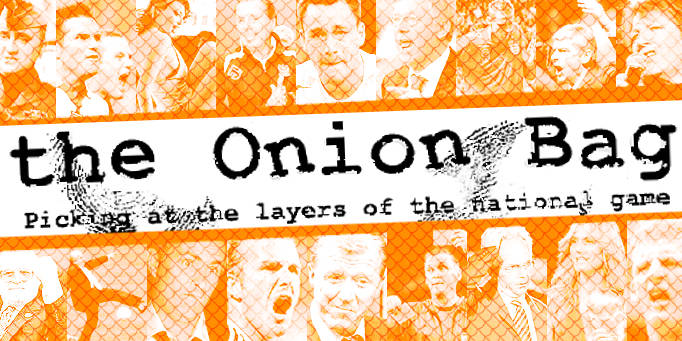 Flash Beckham has 14 hours to save the World Cup
England fans are breathing a sigh of relief as the truth behind Wayne Rooney's outburst towards his England captain is exposed as nothing more than a playful congratulation for him winning a prize Hollywood role.
Rooney, much vilified in the press for his pelutance in recent matches, explained his actions to intrepid Onion Bag reporter Larry Gak.
"It's all a huge misunderstanding. I didn't lose my temper - all I lost was a tenner to Rio Ferdinand."
Lip service
During the match with Northern Ireland lip readers and England squad narks reported that Rooney:
1. Called Beckham a "flash bastard"
2. Told Ferdinand to "f**k off!"
3. Told assistant manager Steve McLaren to "f**k off, you c**t."
According to Rooney, the tirade was down to a simple movie casting game between him and his Manchester United team-mate, Ferdinand.
Not my brain
"It's game we always play," confirmed Rio. "I've been looking to get back at Wayne after he correctly predicted that Vinnie Jones would be Juggernaut in the third X-Men film. When I got a whisper that David Beckham would be starring in the title role of a re-re-make of Flash Gordon I knew this was my chance."
Tinsel-town has been buzzing with rumours that the England captain will be stepping into the famous spaceboots of the saturday morning screen idol. It is thought that his new England role as a "quarter-back" - the same position fictional Flash played for the New York Jets - sealed the deal just minutes before the recent game against Northern Ireland.
Hail Ming
"Wayne was pretty miffed at losing his money," chortled Rio. "And if Jessica Alba gets the role of Dale Arden he'll be light of a score."
That explains the outbursts to Beckham and Ferdinand, but what about calling Steve McLaren a c**t? Nobody seemed able to give a satisfactory answer.