Dead Man's Shoes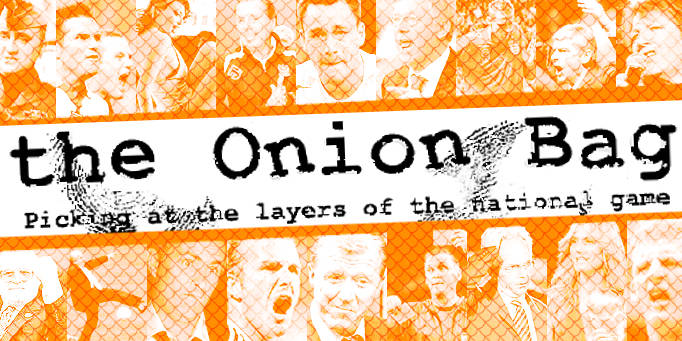 The sad passing of former England manager
Ron Greenwood
has thrown a spanner in the works of the FA's recruitment of a successor to incumbent boss, Sven-Goran Eriksson. Former footballer turned mystic
Derek Acorah
claims there is a "curse" on whoever has the loathsome task of managing the national side, and cites Greenwood's demise as evidence.
Betty
"It's true," burbled the Scouse charlatan. "My spirit guide Sam told me. Look at the facts: Walter Winterbottom, Sir Alf, Don Revie, and now Ron. They are all dead. How spooky is that? If I was Bobby Robson, I'd be looking over my shoulder right now."
Boo
The Onion Bag's Larry Gak quietly crept up on the 73-year-old Robson, then suddenly shouted "YOU'RE GOING TO DIE SOON!" in his ear... but he didn't.
Doing
Acorah's claims are hampering the FA's attempts to appoint a new England manager, with many of the leading candidates privately admitting to "being scared" and fearing they "might die" if they get the job. One candidate who asked to remain anonymous (it was so-called "hard man" Stuart Pearce) remarked, "It's like that film, Final Destination 3, where Death seeks out those who have cheated him and offs them in increasingly imaginative ways."
The Do
Acorah thinks only Sam Allardyce is man enough for the job, believing his "bigness" will protect him from all harm. Sceptics have been quick to discount Acorah's claims however. Professional debunker and all round smarty pants
James Randi
told us, "The deaths of the former England managers are down to old age, natural causes, or prolonged illness. Just like the so-called "Carry On" curse and the "Dads Army" curse. It's just the gutter press trying to sensationlise things. Who are you people again?"
James "Randy" Randi then admitted an affair with Faria Alam, a drink problem, and bankruptcy before vanishing in a puff of smoke.