Mourinho Predicts His Own Death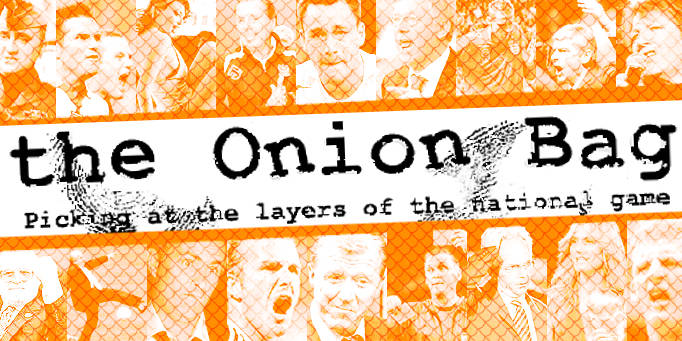 Special one knows when his time will come
Chelsea boss Jose Mourinho has predicted the day he will die. He has yet to disclose the pre-ordained appointment with his maker but has indicated that he will have achieved all his goals in life when the time comes.
Panel verdict
This startling revelation was announced by Mourinho himself in a west London gentlemen's club at around three o clock on Sunday morning. He was holding court with a number of shameless ligger media types when he made his bold claim.
Mourinho has been successful in the past at making predictions. Last season he foretold the date of Chelsea's Premiership title win at Bolton on April 30th. This year he has
designated 9th April
at West Ham as VC Day.
Monologue
"I tell you I know the exact day I will die." Mourinho decreed "It will be many years from now and I shall not reveal the day until closer to the event. This will allow my disciples to erect a suitable memorial and shrine in my name."
Jose revealed that the Hereafter will not be receiving him until he has achieved all his ambitions both on and off the football pitch. "Of course there is the Champions League with Chelsea and the World Cup with Portugal and maybe England" the Blues manager pontificated further "but there are also my other goals in life. Walking the entire length of the Great Wall of China, resolving the Israel and Palestine conflict and the construction of a children's hospital held to together by the force of my own ego."
Honorable man
"Once I have collected my Nobel prize for deposing the military junta in Burma, I shall pop my clogs... which will be made of gold."
As for the cause of death? "It shall happen during my address to the grateful masses at the opening ceremony of my new Stadium the Mourinhodome. I will suffer multiple stab wounds in the back. My dying words will be 'Et tu Clarke'"
Mind control
The Onion Bag's Larry Gak asked Mourinho how comes he never saw his teams 3-0 defeat last Saturday at 'Boro coming. The Chelsea boss fixed him with a hard stared and said: "Listen to the sound of my voice. Your eyes are getting heavy. Soon you will be fast asleep..."