Woodgate Banned By Bupa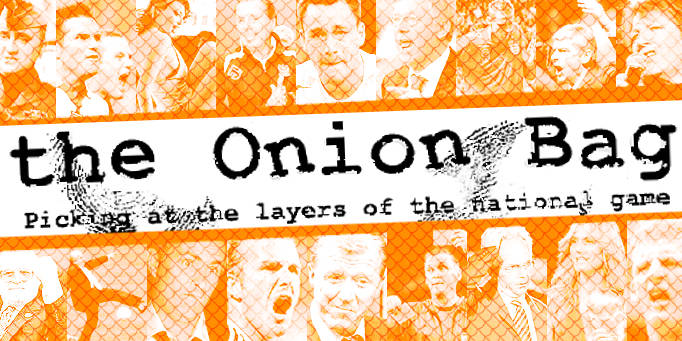 Membership revoked after unprecedented payouts
England and Real Madrid defender Jonathan Woodgate will have to pay his own medical bills from now on, after insurance giants BUPA ripped up his policy. "That malingering wretch," gibbered Chief Executive Jeff Sinclair sifting helplessly through reams of claim forms. "He's cleaned us out. I'm ruined, RUINED!"
Puddle
Over the past six months, Woodgate's claims have included a week-long hospital stay after he almost impaled his eye collecting corner flags during training; Daily massages on a slipped disc sustained giving Roberto Carlos a piggy back over a puddle in the Bernabau car park; and extensive physiotherapy on a wrist sprained whilst attempting to put the top back on a tube of toothpaste.
Water Margin
Woodgate's premium insurance policy boasts of unlimited costs for a range of healthcare services, but was evidently devised without considering the former Leeds man's impressive case history. "No-one's ever done this before," a spokesman admitted. "Our margins are usually watertight, but when he filed a claim for eyebrow reconstruction after singeing them off on the exhaust pipe of David Beckham's new Ferrari Testarossa, I knew we were in trouble."
BUPA's withdrawal and the subsequent refusal of other insurers to touch him with a barge pole has meant Woodgate's hamstring injury suffered during Madrid's Champion's League defeat to Arsenal will not be covered, leading to fears that he will be forced to have it treated on the black market. Quack doctors and fly-by-night charlatan surgeons across the whole of central Spain were last night clamouring to get their meat hooks and rusty scalpels into this medical phenomenon.
Playing silly games
But Woodgate himself remained defiant. "I thought I put in a solid eight or nine minutes against Arsenal — it's just a shame that an old hamstring niggle cropped up just as I was getting going. Actually, I say that, but lucky it did really because while I was in the treatment room the doctors also diagnosed a chipped metatarsal, an inflamed rotator cuff and a toy soldier lodged in my small intestine. Still, I suppose these things happen in football."