World Cup Faces The Axe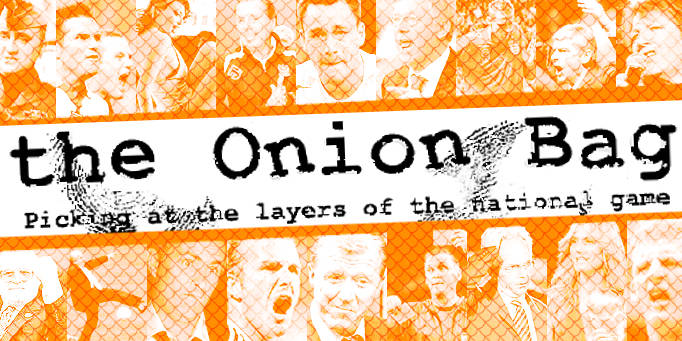 Tournament no longer down with the kids
The World Cup may be heading for the chop it was revealed in a secret leaked memo from FIFA Chief Executive Sepp Blatter obtained by The Onion Bag.
It is believed that a four yearly international football tournament beloved my millions is no longer seen as relevant in today's world of 24 hour sports channels and non stop football coverage from all over the planet.
End of the line
"We feel its day is coming to and end." Blatter writes in the secret memo. "These days, kids want to see players from all over the world playing in the same teams instead of one country. And they want to see their favourite products advertised on the team's shirts."
The World Cup began in 1930 but was not officially recognised until the 1950's when England chose to participate. The competition will hold many precious memories for its fans. Les Dyke of the
World Cup Historical Society
believes that the tournament influenced people's lives in a positive way. "That time Boy George first appeared on our screens changed the way a nation thought about gender and sexuality" he said. Although he may have been talking about
Top Of The Pops
.
Lost sheep
FIFA officials believe that the real reason behind the decision to mothball the famous old competition is due to the rise of litigation against FIFA from domestic football clubs like Newcastle United who are threatening to sue following their star striker Michael Owen's cruciate knee injury sustained while playing for England will keep him out until 2007.
The English FA are paying Owen's £100,000 per week salary while he is injured however, Newcastle chairman Freddie Shepherd is upset because he spent £17 million to bring Owen to the club and needs another £17 million to go out and buy another striker. Owen has played about a half dozen games since joining United.
Cue credits
The final edition of the World Cup we'll be in South Africa in four years time. "It promises to be an emotional occasion." says Blatter. "We plan to invite stars of past tournaments to participate in the closing ceremony." Pele, Maradona and Cruyff have been earmarked to attend. So have David "Kid" Jensen, Tony Blackburn and Jimmy Saville… oh wait that's Top Of The Pops again.