Crouch Ducks And Holds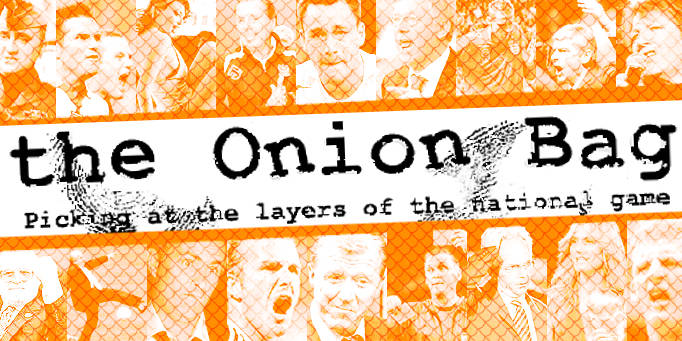 Crouch-mania grips the nation's skirt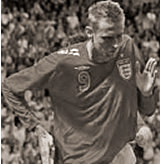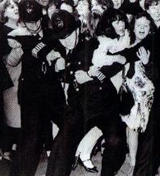 Peter Crouch is the man of the hour. Besieged in his own home with thousands of adoring journalists and lustful young girls who are camped outside waiting to catch a glimpse of their new English hero following his whizz hatrick against
Jamaica last Saturday
.
Yes indeed. Stand to the right David Beckham, roll over clutching your foot in agony Wayne Rooney. Peter Crouch is our new champion and don't the girls just love him?
Rocket
With the cries of the England supporters hailing their latest football genius, Crouch left Old Trafford after the Jamaica game to go home to Liverpool but was set upon by a mob of screaming girls desperate to sacrifice their virtue to the man whose robotic dance celebrations after scoring have labelled him by some as the
Crouchatron Hokey Cokey 2006
.
"It's amazing" says Liverpool social phenomenon observer and theatre impresario Ernesto Cockgroupier to The Onion Bag's Larry Gak. "Girlies are running amok, uninhibited, hurling themselves at the boy, into his arms, under his car. I've not witnessed scenes like this since the Beatles. Gives this old queen quite a turn I don't mind telling you… I don't mind telling you at all."
Prepare my shuttle
Plans are afoot to airlift the heart-throb-of-the-nation from his house to escape the attentions of his adoring public and taken directly to a private jet at John Lennon Airport. From there he will be whisked away with an RAF fighter escort to the edge of British airspace and then on to Germany. Crouch will join his team mates at England's mountain retreat in
Baden Baden
.
They say it improves the eye
England manager Sven Goran Eriksson believes his new golden boy will hand victory to England: "For sure I think Crouch will win us the
worldcup
. He is so much nicer than that
Waynerooney
fellow who was so rude and kept injuring himself. As a precaution we have locked Peter in a giant oxygen chamber. I have allowed some of my own personal harem to be with him while he prepares himself for the games. It is a sacrifice I am willing to make… for now."
Next week
Why Crouch must die
. Useless lanky git cocks it up against Paraguay.