Wembley Calls It A Day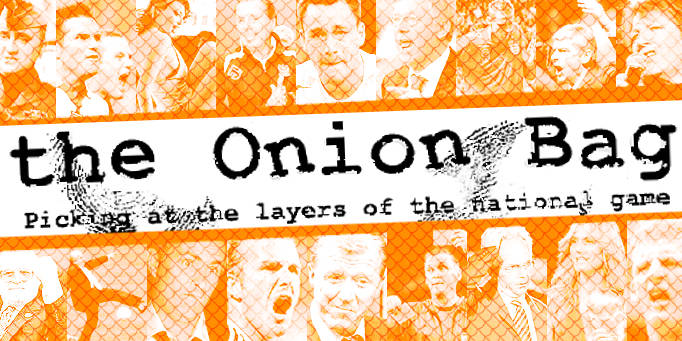 Showpiece stadium to be sold for scrap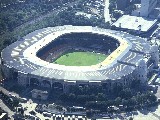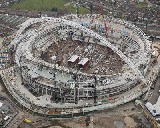 Wembley Stadium issued a come and get me plea to thousands of breakers yards and scrap merchants as it finally gave up the ghost and announced it no longer plans to host football matches.
Que sera sera
The veteran sporting legend has been battling against fitness for five years and finally announced what has long been expected that it is seeking fresh challenges out side the game.
"Its time to knock it on the head" the half built stadium told our intrepid reporter Larry Gak. "After a succession of contractors, middle managers and German bankrollers I've decided enough is enough."
Flexible, hard working & bubbly
Late last century Wembley was deemed unfit and and in need of major reconstruction. Critics voiced their concerns that the stadium would not survive the procedure but FA chiefs were prepared to spend millions of pounds and about 45 minutes of their time to prove them wrong.
Since then a litany of disasters ranging from
alien encounters
to the stadium being built
upside down
have renderered the whole affair a laughing stock. "I have no regrets about the project" said ex-project manager Ernesto Cockgroupier to a drug addled youth while on a three day
back to work
course at the Islington Job Centre.
There's no better bacon
The old ground is believed to be listening to offers from a number of electrical appliance and personal computer stockist who would be keen to link up with such a famous name. A spokesperson for a top scandanavian furniture supplier told us that they were looking for some warehouse space: "We need a Hiurbok to put our Kriklus in."
Floats off down the river nile
In the meantime, Wembley's half installed fixtures and fittings have been set upon by crack salvage teams from all over greater London. Harry Palmer from Short Sighted Scrap Merchants of Mitcham was delighted with the 1000 yards of copper wiring he'd ripped out of the away dressing room lavvy. "This should keep Ocean Finance of my back for at least a month" he said through a toothless smile. "D'you need your drive done?"