Conspiracy Theo-ry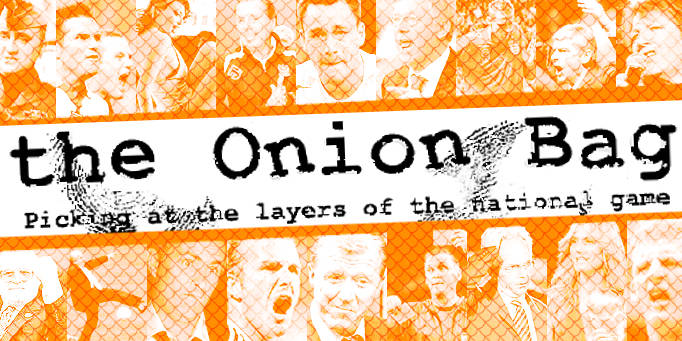 World Cup round-up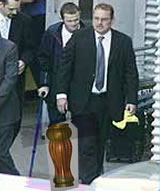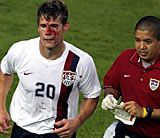 Medical experts have admitted that Wayne Rooney's foot was not in fact broken and not, as Manchester United had claimed, amputed from just below the knee.
Pictures released by the Manchester United press people of Rooney with a wooden leg are now thought to have been faked after he was seen by millions of people playing football unhindered and two footed in the match against Trinidad and Tobago.
It is now thought that Manchester United deliberately misled the FA in a bid to annoy everyone.
Seeing red, red and red
In other conspiracy news, Italian officials are fuming in the belief that US players colluded with each other to try and stop Italy from winning in their
Group E encounter
. The claims echo similar theories surrounding their
exit from Euro 2004.
.
Despite starting the tournament with a promising win over Ghana, Italy reverted to the shaky-starting team everyone knows in a bad tempered affair with the US. "They clearly didn't want us to win," spat Italian coach Marcello Lippi. "FIFA should be doing more to stamp this underhand practice once for all. They could learn a few lesson from our League.
Comic strip
Dutch fans were forced to
strip to their pants and socks
after FIFA officials objected to their sponsored orange lederhosen. In a protest to this shameful attack on civil liberties and basic human rights, the staff at the Onion Bag will be providing free Pepsi t-shirts for the shapely female Swedish supporters for their Group B match against England.
*Theo Walcott does not appear in this Bag, despite the pun filled headline. Coincidence? We think not.