Jeu du Jour Week 20: Don't mention The Big Three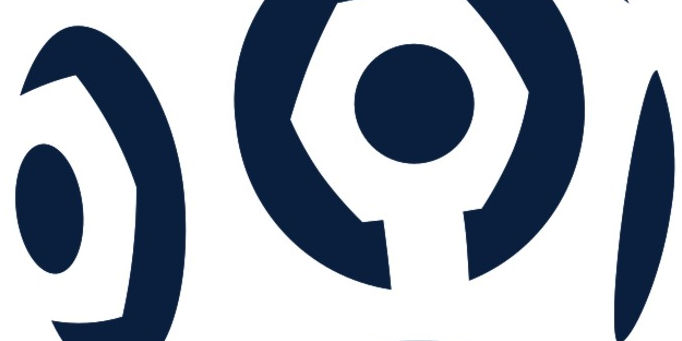 I've made a decision. From now on, I'm not going to refer to Bordeaux, Lyon and Marseille as 'The Big Three'. It just ain't right anymore. Oh sure, Bordeaux are still looking every inch the champions they were at the end of last season, but as for the other two... forget it.
Lyon and Marseille, much like every other team in Ligue 1 (apart from Laurent Blanc's commanding band of cavaliers) can't helping dropping points every other game. That in itself wouldn't be so bad if they could actually beat Bordeaux every once in a while, but they can't even do that.
Last Sunday threw up an opportunity for Marseille to steal three points from
Les Girondins
at the Stade Chaban Delmas, but having only won there four times beforehand, Marseille wouldn't have been optimistic ahead of the game. Their last win at Bordeaux was back in 1977 and with Blanc's men going through a decidedly apt purple patch of late, a win was probably unlikely – especially when Marouane Chamakh put the home side 1-0 up just before half time.
Marseille offered little to suggest they were genuine title contenders this season and only a freak set of circumstances gave them a chance to share the points here. Bordeaux's keeper Cedric Carrasso went off injured early in the second half and less than a quarter of an hour later, Marc Planus was sent off for Bordeaux after a nasty looking challenge on Mamadou Niang. As it is, he shouldn't have been sent off as Niang wasn't the last man to beat, but even so, Marseille finally worked everything to their advantage with a goal nine minutes from the end by Benoit Cheyrou.
It was here that Didier Deschamps' side realised they could actually get the win and consequently through everything including
l'évier de cuisine
at Bordeaux in the dying stages of the game, but to no avail. The game ended 1-1 and with it Marseille remained a full eleven points behind their opponents in the title race.
Lyon, to their credit, actually won for a change last Saturday. Though not filling everyone with confidence, they earned a 2-0 victory at Nancy to make it five wins there on the trot. Cris and Maxime Gonalons got their names on the scoresheet, but only with eleven minutes left on the clock – by which time many Lyon fans were wondering why they'd bothered making the long journey up the east side of the country.
Anyway, Lille continued to make a myth of the B** T**** by picking up their seventh consecutive win as they beat PSG 3-1. Ludovic Obraniak, Lille's French born midfielder for Poland got the game underway with an excellent long-range shot after just five minutes and there could have been many more were it not for some decent goalkeeping from PSG's Apoula Edel, but Lille didn't extend their lead until the second half.
When they did, Obraniak turned provider for Florent Balmont to head in the second before Franck Beria made it three after 68 minutes and that was the game effectively sewn up. Amid heavy rain for much of the time, Mevlut Erding's consolation goal seven minutes from the end did little to change the mood for Antoine Kombouaré's team as Lille stayed second in the table.
Even Montpellier are showing they're serious about usurping Lyon and Marseille. Admittedly their form just before Christmas was a little shaky, but a narrow 1-0 win at home to Nice last weekend helped steady the nerves and kept last year's Ligue 2 runners-up in third place.
At the bottom, Grenoble's encouraging turning of the corner a few weeks back seems to have ended. They had a big six-pointer when Saint Etienne came to visit last Saturday, but the away team look to be thriving under new coach Christophe Galtier and the points went their way.
Arguably star of the show was Saint Etienne's 19-year-old striker Emmanuel Riviere who set up the first goal (scored by Loic Perrin) and then scored the second himself with a delightful chip. Just a minute later and with half time fast approaching, Grenoble were given a lifeline of sorts when Cedric Varrault put the ball in his own net, but nothing more was forthcoming from Grenoble. Even Danijel Ljuboja passed up the chance to equalise when he headed wide with an open goal staring at him in the last ten minutes so Grenoble remained rooted to the bottom as Saint Etienne climbed out of the relegation zone.
Ironically it was Le Mans – the only other team apart from
Les Verts
to lose their coach so far this season – who took their place when they lost 3-0 at home to Lorient, but that's all so 'last weekend.' This midweek has seen another round of games played and here's the long and the short of what's happened.
At the top, Bordeaux predictably handed out a sound beating as they won 3-1 at Grenoble, but they had to come from behind to do it. They were also aided by the sending off early in the second half of Grenoble's Jimmy Juan, a move that undeniably settled down the likes of Chamakh, Gouffran and Cavenaghi who all got their names on the scoresheet in the remaining period for the visitors.
Lyon took a similarly late approach to bagging three goals as they won 3-1 at Lorient last night. Pierre Ducasse opened the scoring for Lorient just before the half hour mark and it looked for all the world like they might be heading for a third straight win in the league, but Lisandro Lopez equalised after 63 minutes before Kim Kallstrom grabbed a brace in the last twenty.
To keep the theme going of 'coming back from behind', Marseille completed the sequence as they beat Le Mans 2-1 at home. Former Liverpool defender Antony Le Tallec put the relegation strugglers into an unlikely sixteen minutes in, but Mamadou Niang gave the home side something to cheer when he put Marseille back in front with the help of a second half penalty.
It was also a very good night for Montpellier. They won 1-0 at Lens, the team that pipped them to the Ligue 2 title last year, and on the strength of it went second in the table after Lille lost 2-1 to Sochaux.
At the other end of the table, Saint Etienne earned a creditable, if goalless draw at home to Rennes, while Boulogne continue to seek their first win in the league since early December after losing 2-0 at home to Valenciennes.
All of which means Bordeaux have a whopping eight-point lead at the top ahead of this season's real surprise package Montpellier. They in turn are two points ahead of Lille in third and three ahead of Marseille in fourth. Marseille are one of four teams tied on 36 points – the others being Lyon (5th), Monaco (6th) and Auxerre (7th) – but
L'OM
have a game in hand.
At the bottom, Grenoble have a grand total of seven points out of a possible 63. Above them are Boulogne on 15 points, Le Mans on 16 and Saint Etienne on 20 points.
And that's about all from this week's bumper round-up of Ligue 1. We'll have a more lingering look at all the important action next week but for now, it's à bientôt...
Full results and standings available
here