Weekend TV Previews: 29 - 31 January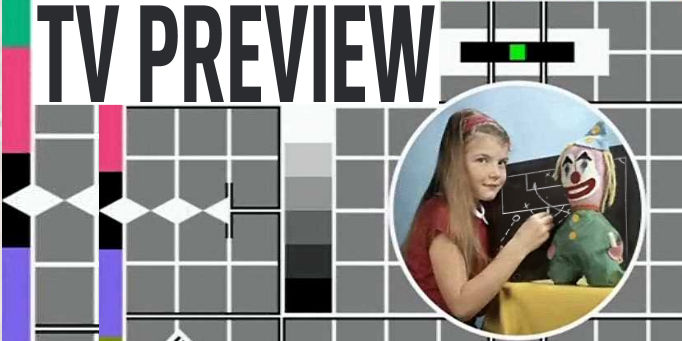 Friday 29 January
19.30 Hamburg v Wolfsburg, Bundesliga, ESPN
The mantle of Champions has sat heavy on Wolfsburg; if fans were expecting a repeat of last season's post winter break heroics they've been sorely disappointed. Two defeats in two including going down 3-2 at home to strugglers Koln pretty much leaves their season over already. Dzeko may well have missed his big money move opportunity. Hamburg appear to be over their own slump despite losing narrowly to a seemingly unstoppable BVB last time out.
Saturday 30 January
12.30 Hamilton Academical v Celtic, Scottish Premier League, ESPN
Hamilton will feel the full wrath of a Celtic team that lost to a last minute Danny Galbraith goal midweek. Celtic are now 10 points behind Rangers.
16.00 Nigeria v Algeria, Third place play-off, Africa Cup of Nations, British Eurosport/HD
A largely (though given the circumstances, unsurprisingly) disappointing tournament comes to a close this weekend. Nothing more than a World Cup warm up on offer here.
17.15 Leicester v Newcastle United, Championship, Sky Sports 1/HD1
Newcastle's midweek win over an administrators-weakened Palace side halted a run of three draws. Leicester are in a patch of poor form which has seen them drop from the play-off places since the start of the year, but they're still hard to beat at home.
17.30 Burnley v Chelsea, Premier League, ESPN/HD
Brian Laws will become an instant legend if he gets a point here in his first home game in charge. Looking at the stats, you wouldn't put it past them (please, bear with me on this): at home Burnley are on a run of four consecutive 1-1 draws and have lost only once all season, Chelsea on the other hand haven't won away since the end of November (see!). Drogba's return from the African Cup of Nations should be extra lively following the incident where he threw a coin into the crowd here in last season's Carling Cup defeat.
18.55 Sporting Gijon v Barcelona, La Liga, Sky Sports 4/HD4
In the season and a half since Gijon returned to the top flight Barcelona have spanked 12 past them. Expect more of the same here.
20.15 Napoli v Genoa, Serie A, ESPN
A century or so ago this could have been a cricket match, since then Napoli have dropped the word cricket from their full name but Genoa still retain it. Despite Napoli being a great form, watch out for this one as Genoa are a bogey club for them: they've lost the last five meetings and haven't beaten the Rossoblu since 2002.
21.00 Deportivo La Coruña v Real Madrid, La Liga, Sky Sports 4/HD4
Not the place to go to to try and close a five point gap at the top. Not only have Real lost this fixture the last 6 (SEIS) times of asking - they haven't won here since 1993. There's no Ronaldo, who's suspended for this one, but Raul looks set to return.
Sunday 31 January
11.30 Feyenoord v Ajax, Eredivisie, ESPN
One of the the most passionate fixtures in world football. Both are sitting adrift of PSV and Twente who are still unbeaten and pulling away - not that any of that will matter as soon as this one kicks off. The perfect tonic to follow Andy Murray's disappointing display in the Australian Open.
13.30 Manchester City v Portsmouth, Premier League, Sky Sports 1/HD1
City have an embarrassment of riches, Portsmouth are simply an embarrassment for the Premier League. Expect the Pompey players to be gratefully accepting any coins thrown on the pitch in this one.
14.00 Parma v Inter Milan, Serie A, ESPN
Last week's mauling at the hands of Catania should be ringing some serious alarm bells for Parma fans. With just one point in their last five, they've plummeted from the Champions League spots to the bottom half. Inter's win over their Milanese rivals last week pretty much drew a line under the season as far as the title is concerned: you can't see them throwing away a 9 point lead.
15.45 Ghana v Egypt, Final, Africa Cup of Nations, British Eurosport/HD & BBC2
And so the Cup of Nations closes, hopefully without any further untoward incident. Hardly a shock these two made it in the end. For Egypt, making it three titles in a row probably still won't make up for missing out on the World Cup. First time I can remember a match on terrestrial television going up against a major Premier League game on Sky - be interesting to see the viewing figures. Well worth a look, however I will be watching...
16.00 Arsenal v Manchester United, Premier League, Sky Sports 1/HD1
Ferdinand's frivolous appeal sees him miss this match and three others, leaving United yet again exposed at the back, whether Arsenal have attacking options fit enough to take advantage is another matter. Both teams may well settle for the point in this game, though it suits Arsenal less with their upcoming defeat to Chelsea next Sunday. Post match, turn back to BBC2 for the inevitable extra-time.
16.30 Bayer Leverkusen v SC Freiburg, Bundesliga, ESPN
Should be no problems for still unbeaten Leverkusen against a poor Freiburg side. Only the unsettling heavy breath of Bayern slowly approaching could put them off. Well it would put anyone off, wouldn't it.
19.00 Atletico Madrid v Malaga, La Liga, Sky Sports 1/HD1
Despite both teams occupying the bottom half of the table both teams are in reasonable form and slowly rising up the table. Malaga though will need to start winning away from home if they are to make avoiding the drop a little easier.
19.45 Juventus v Lazio, Serie A, ESPN
After being dumped out of the Coppa Italia midweek by Inter, Juve coach Ciro Ferrara could well have been sacked by the time this game kicks off. If he hasn't, and he ends up losing this match he won't see the weekend out. Things must be bad if they're considering Rafa Benitez to succeed, however the smart money is on Claudio Gentile.