Midweek TV Preview: 25 - 28 January 2010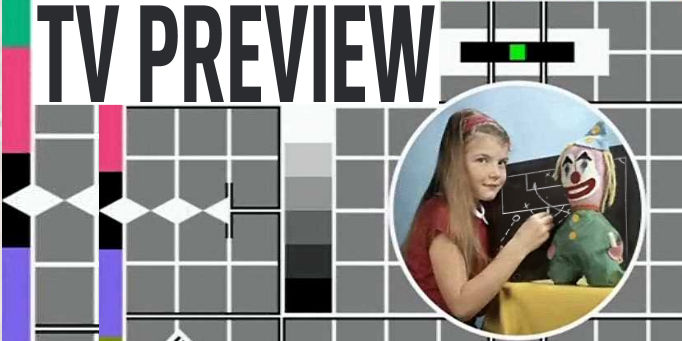 Monday 25th January
15:45 Egypt v Cameroon, Africa Cup of Nations Quarter Final, British Eurosport/HD
Hard to know which Cameroon side will turn up for this match. Inconsistent in their group matches, only Zambia have now got longer odds to win the competition of the six teams remaining (according to the bookies). Egypt remain favourites, however, and rightly so on the basis of their fine form thus far.
19:15 Zambia v Nigeria, Africa Cup of Nations Quarter Final, British Eurosport/HD
Incredibly, Zambia ended up topping Group D based on head-to-head results with Cameroon and Gabon. Their reward is a quarter final against Yakubu, Martins and Co., and if truth be known, they could scramble to a win if they're on top form.
19:45 Zidane, Ronaldo & Friends v Benfica All Stars, ESPN
And you thought a football match couldn't be marketed like a Lew Grade Sunday night variety show. As it is, this match has a serious purpose: to
raise money
for the relief effort in Haiti where 150,000 were killed by the recent earthquake. Since this event was announced last year, Ronaldo has withdrawn due to commitments with Corinthians in Brazil, so he's been replaced on the roster by Kaka. You'd have thought they'd have checked out Ronaldo's availability first before putting his name on the marquee, but there you go...
19:45 Charlton Athletic v Leyton Orient, League 1, Sky Sports 1/HD1
Leyton Orient's sad slide towards the wrong end of the table was briefly arrested last Tuesday when they picked up a rare win at home to Yeovil. Charlton, however, will be a different prospect, unbeaten as they are in their last eleven games.
Tuesday 26th January
20:00 Tottenham Hotspur v Fulham, Barclays Premier League, Sky Sports 2/HD2
Tottenham have failed to score in their last two league games and the last two meetings between these two have ended 0-0. With Fulham going through a decidedly up and down phase, we wouldn't mind betting this will be a low-scoring affair too.
20:00 AS Roma v Catania, Coppa Italia Quarter Final, ESPN
Catania have finally discovered the art of winning games again, as Genoa found out to their cost in the last round. Pity, then, that they're facing a Roma side that haven't lost a game in almost three months in all competitions.
Wednesday 27th January
19:30 Everton v Sunderland, Barclays Premier League, Sky Sports 2/HD2
Since Sunderland's 1-0 win over Arsenal on November 21st, they've had three draws, five defeats and no wins. A poor run of form that can only be beaten by Burnley as things stand, and an away trip to Goodison is unlikely to bring the smile back to Steve Bruce's face.
19:45 St Mirren v Rangers, Scottish Premier League, Sky Sports 3/HD3
Rangers are looking much more the definite article these days - seven points clear of Celtic at the top of the table (albeit having played one game more than The Bhoys) and undefeated since early December. St Mirren's wins tend to come along like buses (i.e. two or three together after a long wait) but this doesn't look like being the start of another such example. A hard-earned draw at best for The Buddies.
20:00 Manchester Utd v Manchester City, Carling Cup Semi-Final 2nd Leg, Sky Sports 1/HD1
So Carlos Tevez claims the comments he made about Gary Neville in an interview with Argentinean radio lost something in translation. Carlos - if you're talking about the bit where you called him a "sock-sucker", there's no need to apologise. We understand exactly what you meant.
20:00 AC Milan v Udinese, Coppa Italia, ESPN
Even with the help of walking tattoo David Beckham, Milan couldn't break down rivals Inter last night. The Nerazzuri ended the game with nine men and still they won 2-0. This should be an altogether easier prospect for Milan though, what with Udinese being in very poor shape at the moment.
Thursday 28th January
16:00 Ghana v Zambia/Nigeria, Africa Cup of Nations Semi Final, British Eurosport/HD and BBC Red Button
Without wishing to cause offence, Ghana's place in the semis can be put down largely to Togo's enforced absence from the competition. A defeat to the already eliminated Ivory Coast and a couple of narrow 1-0 wins over unfancied Burkina Faso and hosts Angola isn't the most strenuous route to the last four anyone's ever had. The irony is they may well reach the Final on the basis of averaging one goal a game.
19:15 Algeria v Egypt/Cameroon, Africa Cup of Nations Semi Final, British Eurosport and Eurosport HD / BBC3
Algeria's extra time win over Ivory Coast last night was described as a 'thriller' on the BBC website, but it only got thrilling in the final moments of the 90 minutes and in extra time when the goals started flying in. Before that, Algeria looked a little leaden-footed and lacking creativity to prize open the Ivorian defence. Still, full credit to them for getting a memorable win and good luck trying to do the same against tonight's opponents.
19:45 Inter Milan v Juventus, Coppa Italia Quarter Final, ESPN
It's all going horribly wrong for Juventus at the moment, and this match may well see more misery piling up on them as they travel to the incomparable Inter. The winner of this one plays Fiorentina in the semi finals.