Jeu du Jour: Winter catch-up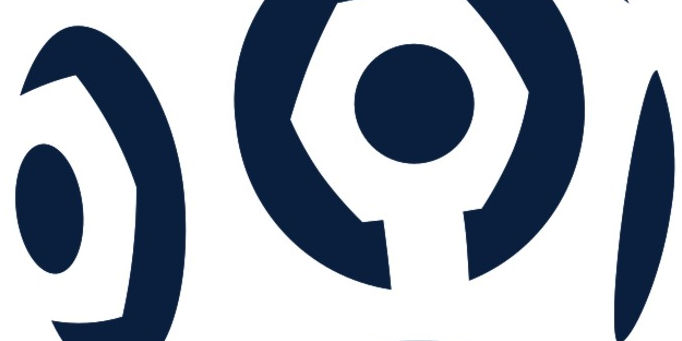 So here we are again and before we go on, an apology.
Some of you will have noticed that our regular
Jeu Du Jour
articles suddenly stopped in mid-December for no apparent reason. In actual fact, there *was* a reason – namely that we had less time available during the Christmas period, and most of that was taken up producing our daily
Advent Calendar
posts. For that we're very sorry but if you'll forgive us, we're back now and ready to look at what happened while we were away.
Our foray into yuletide-related output caused us to miss three weeks worth of Ligue 1 action, and in that time
Bordeaux
cemented their position at the top of the table by winning all three of their games. Before going on to beat Lorient and Toulouse, they edged out
Lyon
1-0 thanks to a late Marouane Chamakh goal. It was Lyon's fifth straight defeat at the time and things didn't get much better when they went on to draw 1-1 at Monaco and lose 2-1 at home to fellow title-chasers Montpellier.
So with Bordeaux leading the way at the top and Lyon slipping to sixth, the other member of the Big 3,
Marseille
, were struggling to find any consistency too. A 2-0 defeat of lowly Boulogne may have led to fans of Didier Deschamps' side thinking they'd win by a similar score against another struggling team,
Saint Etienne
, but instead a goalless draw was all they could muster.
Coming only four days after the sacking of
Les Verts'
coach Alain Perrin (remember him, Portsmouth fans?), the point was appreciated more by Saint Etienne than Marseille who ended their pre-season campaign with a 2-0 defeat against a resurgent Auxerre. It leaves
L'OM
fourth in the table behind 3rd-placed
Montpellier
(still doing remarkably well for a newly-promoted side) and Rudi Garcia's
Lille
who have charged up to second spot.
Lille, a top-10 team for as many years as anyone can care to remember, finished fifth last season and look set to match that after a decidedly below-par start to their campaign. Eleven goals scored and none conceded in their three pre-Christmas games (including four in an impressive win over Monaco) puts them unexpectedly higher in the table than many would have predicted.
At the other end, only
Le Mans
escaped the festive season with any real hope to cling onto. A change of coach brought about by the sacking of Paulo Duarte (replaced by Arnaud Cormier) just before we signed off for the year helped Le Mans get out of the relegation zone. A 2-1 win over Valenciennes and a 1-1 draw at home to Monaco was enough to make Saint Etienne finally drop into the bottom three to join
Boulogne
and
Grenoble
who all picked up just one point from a possible nine.
At the half-way stage, the bottom four are a full six points adrift of the teams directly above them and there's only six points covering Lens (14th) up to Marseille (4th). As we've already mentioned many a time this season, consistency is a key factor and with so many teams unable to string together more than a couple of wins at a time, we could be seeing a fair few changes in the table from now until May.
Elsewhere, in the Champions League, Bordeaux were an absolute revelation in topping their First Round group ahead of Juventus and Bayern Munich. Five wins and a draw from their six Group A matches helped them finish a full six points ahead of Bayern – the biggest winning margin of any team in one of the most difficult groups going. They now have an excellent chance of reaching the last eight as they prepare to meet Olympiakos in the first knockout round next month.
Lyon almost matched Bordeaux for heroics as they finished second in Group E behind Fiorentina and crucially ahead of Liverpool. A 2-1 win at Anfield was possibly their most important result in a decent opening campaign, but with Real Madrid now blocking their way to the latter stages, few would put money on Lyon to do so, especially given their recent poor form.
Of the three French teams involved in the Champions League, Marseille were the only ones not to progress from their group, but with Real and Milan to deal with in Group C, it's no wonder the challenge proved to be too difficult to overcome. A 1-1 draw in Milan and a win double over Zurich are about as much as Marseille had to look back on this time around.
That said, Marseille do still have a Europa League contest to take part in, and they'll be up against Copenhagen in the Round of 32 in February. Joining them will be Lille who finished second in Group B in the previous round behind Valencia to set up a two-legged tie against Fenerbahce.
Toulouse
, sadly, couldn't maintain their league form of last season and crashed out of Group J behind reigning champions Shakhtar Donetsk and Club Brugge.
As the second half of the season gets underway, we'll be bringing you the latest news from the closing stages of the Coupe de France and the Coupe de la Ligue along with the usual Ligue 1 happenings too, but for now, consider yourself back up to date with all things French. At least football-wise, that is.
Full Ligue 1 results and standings
here
.