Weekend TV Preview: 2 - 3 January 2010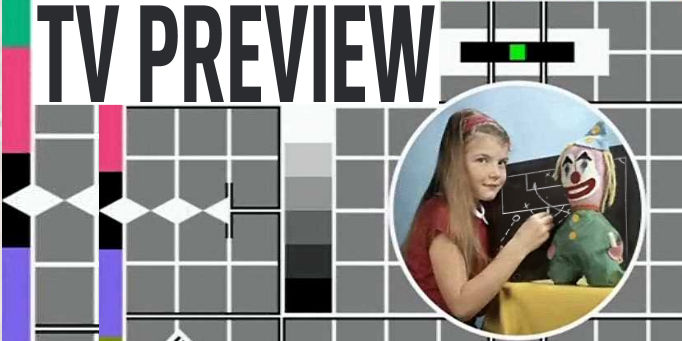 Saturday 2nd January
17:00 Reading v Liverpool, FA Cup Third Round, ITV1/HD
And so the big guns enter the arena with the arrival of the FA Cup Third Round. Here, Liverpool make the trip South knowing that the chances to win silverware this season are starting to dwindle. Johnson and Mascherano are missing from their squad today, but this should be a relatively straight-forward affair against a poor Reading side.
17:30 Valencia v Espanyol, La Liga, Sky Sports 1/HD1
There's a feast of La Liga football to get your teeth into this weekend (courtesy of Sky Sports) and this entrée sees Espanyol looking to get another win to add to the one they got in their last game over Almeria. It was their first win in any game since October 18th, but this away trip to fourth-placed Valencia could signal the start of a similarly long winless run again.
19:00 Barcelona v Villareal, La Liga, Sky Sports 2
The only team to beat Barcelona since late August was Rubin Kazan in the Champions League, but they remain unbeaten in 15 games in the Primera Division. Strangely they only have a two point lead over Real in spite of such good form, and Villareal will also be strong opposition as they try to maintain their impressive start.
21:00 Atletico Madrid v Sevilla, La Liga, Sky Sports 2
Atletico's mini revival at the end of November soon came to an end and they continue to struggle at the wrong end of the table. Sevilla, on the other hand, find themselves in third spot and should be capable of showing their hosts how to pick up three points with ease.
Sunday 3rd January
12:30 Celtic v Rangers, Scottish Premier League, Sky Sports 3/HD3
Rangers have a seven-point lead over Celtic as things stand, although Celtic have a game in hand. Rangers recent 7 (SEVEN) -1 thrashing of Dundee United will give the visitors something to think about today, but not much if truth be known. Expect some high spirited New Year's hijinks as ever between these two.
12:45 Manchester United v Leeds United, FA Cup Third Round, ITV1/HD
Ah, memories of the old days. Days when the likes of Bremner, Charlton, Law and Lorimer strode the pitch like the giants they were. Home win.
15:00 Hibernian v Hearts, Scottish Premier League, ESPN/HD
Hibernian will be hoping for a Celtic slip-up before this game starts as it could help The Hibees get to just one point behind them. Could be a tricky game to do it, though, in this Edinburgh Derby par excellence.
16:00 West Ham United v Arsenal, FA Cup Third Round, ITV1/HD
West Ham fought back well the last time these two met in the league, initially 2-0 down but drawing the game 2-2. The 'Spirit of the Cup' (c) might evoke similar determination in an under-strength Hammers team, but Arsenal look favourites to win all the same.
18:00 Mallorca v Athletic Bilbao, La Liga, Sky Sports 2/HD2
Bilbao's great start to the season proved to be no fluke after all, and they've been impressive in maintaining a top-half position all the way thus far. Mallorca are also punching a little above their weight, though, so a great match looks likely here.
20:00 Osasuna v Real Madrid, La Liga, Sky Sports 2/HD2
This match ended in a win for Osasuna at the end of last season, but despite their great start, this looks like going the way of the imperial Real.