Weekend TV Preview: 22 - 24 January 2010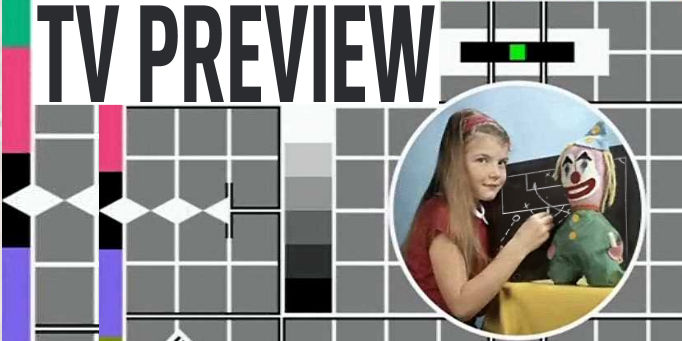 Friday 22
nd
January
19:30 SC
Freiburg
v Stuttgart, Bundesliga, ESPN
This bottom of the table Bundesliga clash heralds the start of a free weekend on ESPN. Basically, they don't have a Premier League fixture and the Milan Derby's on this weekend so the Mouse probably figured it may as well open the doors to non-subscribers. Just wipe your feet on the way out please.
Saturday 23rd January
12:00
Motherwell
v St
Mirren
, Scottish Premier League, ESPN/
HD
Of course if you're a Sky subscriber thinking how you can justify the extra tenner a month you'll be looking to convince yourself on how much added value having ESPN gives you. So if you really can't get enough Scottish football then consider that particular box well and truly ticked.
12:45 Preston North End v Chelsea, FA Cup 4
th
Round,
ITV
1
Meanwhile,
ITV
manfully plough on with their coverage of the father of all knockout trophies despite the fact that Manchester United and Liverpool are out. The 'Romance of the Cup' is one thing but it doesn't cut any ice with the advertisers,
y'know
.
17:15
Tottenham
Hotspur
v Leeds United, FA Cup Round 4,
ITV
1
Jermaine
Beckford's
not so desperate to leave Leeds that he's prepared to go to Newcastle. With the most highly valued
shonky
first touch in English football now committed to the rest of the season, Leeds travel to a
Tottenham
team anxious to make up for their cringe-worthy display at
Anfield
last Wednesday.
17:15
Sevilla
v Almeria, La
Liga
, Sky Sports 1/
HD
1
Listened to last week's Football Ramble who read out an e-mail from a young fella. He recalled a discussion he had with a mate while indulging in a few tinnies and watching La
Liga
before heading out for a Saturday night on the tiles. It
occured
to me that this is probably something of a ritual in many households up and down Binge Britain. I'm surprised that Sky don't advertise Spanish football to that market.
17:30
Borussia
Dortmund v Hamburg, Bundesliga, ESPN
"Look Dear, it's German football. Isn't it great? Of course if we subscribed we'd get this every week..."Yes of course Dear you're quite right, it's not worth it."
19:00
Valladolid
v Barcelona, La
Liga
, Sky Sports 1/
HD
1
They could intersperse CCTV footage of young men and women necking bottles of lager, squaring up to the Fuzz, vomiting in the streets and indulging in ham-
fisted
sexual acts in alleyways with clips of
Lio
Messi
bamboozling some hapless full back...
19:45
Juventus
v AS Roma,
Serie
A, ESPN
At the time of writing,
Ferrara
is still the
Juve
coach. Now he must face his predecessor
Ranieri
and their formidable Roma team. Few who know about
Serie
A fancy the home side to overhaul their visitors and get back into the Champions League positions. However, in times of great adversity, great clubs find great strength. Could be an emotional night.
21:00
Deportivo
La
Coruna
v Athletic Bilbao, La
Liga
, Sky Sports 1/
HD
1
...Or
Zlatan
Ibrahimovic
looking perplexed and slightly lost.
01:00
Independiente
v Racing Club,
Torneos
de
Verano
, ESPN
Whoever thought we'd live so long that we'd find ourselves watching Argentine
pre
-season friendlies on UK TV. Hopefully this is a precursor to ESPN giving us coverage of the
Clausura
when it starts on 28
th
January.
Sunday 24
th
January
11:30 Ajax v AZ
Alkmaar
, Dutch
Eredivisie
, ESPN
With
Twente
and
PSV
charging off over the horizon, third place Ajax may have to console themselves with a Europa League spot next season. AZ have been a disappointment this season, perhaps exhausted from their excursions from the last campaign.

13:15
Falkirk
v Dundee United, Scottish Premier League, Sky Sports 1/
HD
1
The Dundee club find themselves only four points away from Celtic and will need to make short work of bottom club
Falkirk
to stay in touch.
13:30 Stoke City v Arsenal, FA Cup Round 4,
ITV
1
Wouldn't be too surprised to find a lot of money on a draw with Arsenal taking the replay. Stoke are tough to beat at home but were not terribly convincing last weekend against a pretty average Liverpool side. Arsenal could easily settle matters without any fuss.
14:00 Palermo v
Fiorentina
,
Serie
A, ESPN
By now the "Beckham is coming" hype will be getting positively shrill ahead of the big one tonight. Of course shrill by
ESPN's
standards if actually quite reserved compared to Sky who would have had "Countdown to Beckham" in Programme Pointers and Charlotte Jackson implying that she'll be very disappointed in us if we miss it. Ray
Stubbs
doesn't have the same effect to be frank.
15:30 St
Johnstone
v Celtic, Scottish Premier League, Sky Sports 1/
HD
1
So assuming Dundee United have managed to dispatch
Falkirk
, the
Bhoys
will only be a point ahead of the third placed team. That pretty much amounts to pressure in the Old Firm. How will they cope?
15:45 Angola v Ghana, Quarter-final, Africa Cup of Nations, British
Eurosport
/
HD
Essien
light and missing match practice due to the withdrawal of Togo, Ghana are there for the taking. The passionate home crowd and exuberance of the Angolans promise a fascinating and dramatic match. Far more entertaining than...
16:00
Scunthorpe
Utd
v Manchester City, FA Cup Round 4,
ITV
1
I would love it if
Robinho
started this game. Love it! Sadly, this is a competition City want to win.
16:30
Hoffenheim
v Bayer Leverkusen, Bundesliga, ESPN
The Hoff are rubbish against the top teams while league leaders Leverkusen are hoping to build on their good restart to the season. Hopefully these two teams will offer up a little more than the turgid 0-0 draw earlier in the season.
17:55
Getafe
v
Atletico
Madrid, La
Liga
, Sky Sports 1/
HD
1
A local derby of sorts.
Getafe
are higher in the table than their visitors but are dropping.
Atletico
are finally recovering from their traumatic start to the season and are heading upwards.
19:00 Inter Milan v AC Milan,
Serie
A, ESPN
It's here! He's here! Beckham is back! Well he's been back for a while now but you know what I mean. The reverse fixture earlier this season proved to be Leonardo's nadir. Few expected him to be in the job beyond September. And yet Leo survives thanks in no small part to the revival of
Ronaldinho
. Despite that, this is still not a vintage Milan side but then again, this is not a vintage
Serie
A season. Victory for the
Rossoneri
will be sweet revenge and put them only three points behind Inter with a game in hand. If you only see one match this weekend...
19:15 Ivory Coast v Algeria, Africa Cup of Nations, British
Eurosport
/
HD
We're still waiting to see the real Ivory Coast in this tournament while the Algerians, so far, have also only impressed once in the group stages. Perhaps the prospect of getting knocked out will galvanise both teams.
20:00 Real Madrid v
Malaga
, La
Liga
, Sky Sports 1/
HD
1
And for those who don't like
Eurosport
or think Italian football is rubbish then why not invite your mates round, crack open a few tinnies and watch a bit of
Lager
Liga
before heading into town.
01:00 Boca Juniors v River Plate, Torneos de Verano, ESPN
A rare chance to see these two great rivals playing in an uber relaxed context.