Vote Vote Vote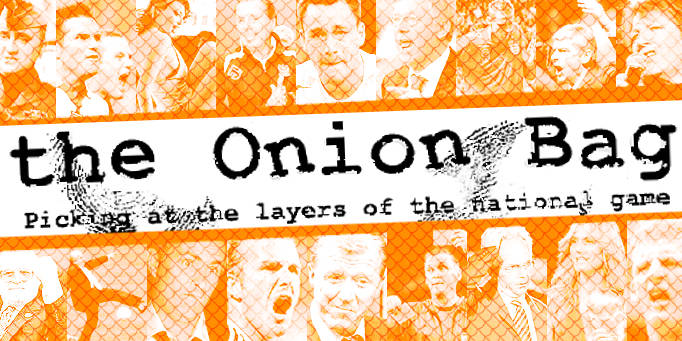 Keeper candidates in final selection push
Robert Green, David James and Joe Hart will today step up their efforts to be England's first-choice World Cup goalkeeper by visiting thousands of supporters across the country.
As the three candidates enter the closing stages of their respective campaigns, people the length and breadth of England are set to be targeted as the last few crucial votes seek to be gained.
'Calamity'
David James will today visit the east end of London, a former stronghold for the ex-West Ham goalkeeper who has lost local support since his move to Manchester in 2004. James will be hoping to re-engage with Hammers fans under the slogan 'The World Cup's safe in my hands', although it's felt this was a misguiding message to given James' propensity for flapping at crosses and generally dropping anything he was expected to catch.
Green party
Robert Green is heading to Norwich where he will meet the public this morning. The East Anglian city is where Green developed his goalkeeping skills as an 18-year-old, supposedly as a result of fans flinging Delia Smith's inedible meat pies onto the pitch which he would catch and eat. Thousands are expected to turn out for the current West Ham keeper, including Green's former dietician who earned a knighthood in 2007 for his work in keeping Green down to a modest 24 stone.
Vote with the Hart
The undoubted outsider for the England number 1 position is Joe Hart who will today remain in Birmingham rather than visit Manchester. Hart has confided to campaign workers that people in his former locality have turned their back on him, claiming they no longer understand his ambitions, controversially calling them 'bigoted people'. An inquiry into the inflammatory comments later confirmed he'd said 'big-hearted bastards' which somewhat diffused much of the outrage of his former Mancunian followers.
David James' campaign will today focus on providing a better living wage for footballers while Robert Green will talk about the Environment under the banner of 'Vote Green for a better future'. Jens Lehmann, meanwhile, has vowed to support any of the candidates that advocate any of his Monster Raving Loony principles.