Weekend TV Preview: 14 - 16 May 2010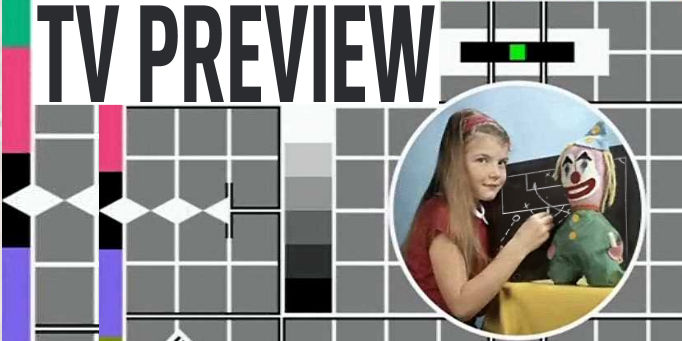 Friday 14 May
19.45 Swindon Town v Charlton Athletic, League One Play Off Semi Final 1st Leg, Sky Sports 2/HD2
Well contrary to what Chris O said in the last preview there's still plenty of football left in this season and nearly all of it is on the box. First off is this tasty offering with two teams that both spent a few minutes in the automatic promotion spot during the last round of matches in the regular season. As we've seen this week, end of season form and final league placing count for very little in the play-offs. The two league meetings between the clubs ended in draws, the unlikeliest of which happened on Boxing Day where Charlton played the second half with nine men but still managed to get a last minute equaliser. Second Leg is on Monday.
Saturday 15 May
06.00 FC Tokyo v Shimizu S Pulse, J League, British Eurosport 2
S-pulse hold top spot,
But lost their first game last week.
Too early for me
12.15 Huddersfield Town v Millwall, League One Play Off Semi Final 1st Leg, Sky Sports 1/HD1
Millwall came closest to snatching Leeds' automatic spot. How close? Well if they'd managed to get a goal against today's opponents in their fixture last month, they would have finished with an identical record to Leeds - even down to goals scored. I fancy The Terriers for this one. Second Leg is on Tuesday.
15.00 Chelsea v Portsmouth, FA Cup Final, ITV1/ITV HD
Of course, in all this football there's the matter of the FA Cup Final that needs to be resolved. More opportunity for Didier Drogba to comically flounce around the pitch like an idiot - only this time with Jim Beglin commentating. I might give it a miss to be honest.
15.00 Ross County v Dundee United, Scottish Cup Final, Sky Sports 1/HD1/BBC1 Scotland
You know what? I might watch this instead. Then again the weather forecast is good - maybe I'll go to the seaside.
18.00 Aldershot v Rotherham, League Two Play Off Semi Final 1st Leg, Sky Sports 1/HD1
Just one point separated the four teams in the play-off places, so to use a much-quoted saying from the past week, none of them can claim a clear mandate for promotion. Second Leg is Wednesday.
19.45 AC Milan v Juventus, Serie A, ESPN/ESPN HD
Not being played with the rest of the final round of fixtures but there's nothing to play for here. Milan are almost certainly guaranteed third while Juve can't do any better or worse than seventh. Officially Leonardo's last game in charge. Both teams will certainly be looking for better things next season.
21.00 Almeria v Sevilla, La Liga, Sky Sports 3/HD3
Sevilla need to win to hold on to fourth place, Mallorca kick off their match at home to Espanyol at the same time. The islanders are a point behind, and their head to head (the system La Liga use if teams are level on points) is one win each, with an aggregate of 3-3. I have to be honest - my knowledge doesn't stretch to know if away goals count in that. I'm sure the good people at Sky will keep us all apprised.
Sunday 16 May
13.30 Siena v Inter Milan, Serie A, ESPN/ESPN HD
Only relegated Siena stand in the way of yet another Scudetto for Mourinho and Inter. Roma live in hope of a miracle as they travel to Verona to play mid-table Chievo. Hopefully ESPN will be cutting across the games as the goals go in as they did for the last day of the Bundesliga. Look out for updates from Palermo - if they win and Samp fail to beat Napoli, they'll steal the fourth Champions League spot.
13.30 Dagenham & Redbridge v Morecambe, League Two Play Off Semi Final 1st Leg, Sky Sports 1/HD1
These sides came up from the Conference together in 2007 and there's very little to separate them on results since their promotion. Second Leg is on Thursday.
15.00 Brechin City v Cowdenbeath, Scottish First Division Play Off Final 2nd Leg (0-0), BBC ALBA
Unlike the naming convention south of the border, this is to see who will play in the First Division next season rather than where they play at the moment. As is the way of play-offs in both countries these two were the lowest placed of the four teams that went into them. Commentary, of course, is in Scottish Gaelic.
17.00 Augsburg v Nurnburg, Bundesliga Promotion/Relegation Play Off 2nd Leg (0-1), ESPN
Second part of an all-Bavarian affair with a late Christian Eigler goal separating the two sides. Augsburg are looking to get into the top flight for the first time while Nurnburg are looking to hold on to the place they only won back last season.
17.00 Oxford United v York City, Blue Square Play Off Final, Sky Sports 2/HD2
Putting the post-match shenanigans at Luton behind them, York will be looking to improve on their last trip to the new Wembley - their 2-0 defeat to Stevenage in last year's FA Trophy. Both sides went out at this stage the last time they were in the play-offs in 2007, so at least one of them will do better here.
18.00 Barcelona v Valladolid, La Liga, Sky Sports 3/HD3
Much like in Serie A the chasing team (this time Real Madrid) are praying for a miracle. At least this time around Valladolid have something to fight for being amongst four teams on 36 points - two of which will go down ...
18.00 Malaga v Real Madrid, La Liga, Sky Sports 3/HD3 (via Red Button)
... Malaga being one of the others. Tense but ultimately futile stuff.