Company Picnic At The Pokal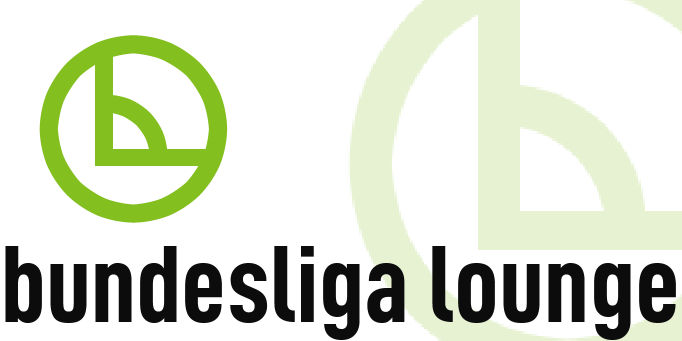 Who doesn't love a big, shiny, golden cup? After all, before the winnings from competitions such as the Champions League went from being paid in plug nickels to enough money to fully fund most Third World countries, the big prize was just a cup.
Okay, there might have been some ribbons too. The point is that, at the end of cup competitions, there is a tangible object--often a great lump of a trophy that's been places you wish you could go--awarded to the triumphant side. One of the best cups out there to win, aesthetically speaking, is the DFB Pokal Cup. Just look at that lovely piece of silverware--it's a solid and divinely-wrought piece of metal from which Vikings should be drinking mead.
Wouldn't you want your club's captain to be hoisting something similar to the German Cup at the end of a title-winning campaign in 1.Bundesliga over a bloody hubcap? The best thing you can do with that is dine on salad--Bundesliga winners deserve a cup that can hold a liver-wilting amount of beer rather than an over-sized appetizer plate.
But that cup instead goes to the winner of Germany's domestic competition, and the opening round begins this weekend. The draw set up some interesting matches to begin, from a plucky club
Terry's featured elsewhere
hosting Bavarian behemoths Bayern to a few that see 2.Bundesliga sides squaring off in perhaps more competitive affairs. One of the most intriguing fixtures, however, might pique those curious in the Battle for the Mead Cup for what the two clubs embody rather than which side will emerge victorious. When RB Leipzig host VfL Wolfsburg on Friday evening, it sees two clubs take to the pitch in a contrast of the company club from yesteryear with one of the modern footballing age.
Die Wölfe, of course, is the post-World War II incarnation of the football club associated with the Volkswagen auto works factory in Wolfsburg. With the pre-war works team BSG Volkswagenwerk Stadt des KdF-Wagen having been disbanded, VfL was granted license to operate by the British occupation forces after so that town residents--Volkswagen employees-- could get a bit of exercise after having spent the week building VW Beetles. Playing in the shadows of Volkswagen's office buildings and near barracks that once housed foreign prisoners forced to work for the company during the war, VfL nearly went extinct as well when all but one of its players left to play for 1.FC Wolfsburg, a club still in operation today in the Northeast German Football Association (NOFV). While today we consider them a 1.Bundesliga regular--their current spell in the top flight beginning in the late 1990s--and having even stolen a Hubcap off Bayern Munich in 2009, for a long period of their existence Wolves were mainly a regional team supported by the town's employer in a scheme devised to let the employees blow off a little steam.


The story of RB Leipzig--that's SSV Markranstädt in old German--probably is well-known to those that have been foolish enough to have read down this far. If not, then, a quick refresher: fizzy energy drink company Red Bull made the fifth division German side its fourth football acquisition in 2009 after having purchased franchises in Salzburg, New York, and Sao Paolo. With Bundesliga having that pesky ownership rule that insists outside investors can retain no more than a 49% interest, the company only purchased a minority stake of the former East German club and was allowed to rebrand the club as "RB" rather than Red Bull Markranstädt to smudge up said rule. As for the Leipzig part, shortly after the organization bought SSV's playing license it moved the club from the cozy Stadion am Bad with a capacity of 5,500 a few miles away to play in Leipzig's 45,000 capacity Zentralstadion, a bit of a "white elephant" that had been left over from the 2006 World Cup.
Red Bull's goal is to have RB Leipzig competing in the 1.Bundesliga within the next eight years, which is the primary reason behind the move to what is now Red Bull Arena under a name that could easily be construed as being shorthand for "Rhapsodic Bohemian Leipzig," or something like that.
As an odd parallel, SSV's pre-fizzy drink history shows that, as Wolfsburg was being supported by an automaker in the west, rebranded RB Leipzig had spent portions of its own existence funded by manufacturing companies in the east. While the town of Markranstädt is known principally for brewing tasty beer, it also has been a home to automotive and machine factories. Company sponsorship of the club during the Cold War years was reflected in its name, from being known at various times as BSG Motor or BSG Turbine. Likely those sponsorships reflected the need for a local side to be able to survive financially during the difficulties of post-war German division and a company's desire to keep said club in operation for the sake of domestic tranquility. A prime contrast between its previous company associations and the current RB Leipzig formula, then, lies in ambition.
Surely the East German motor works company or those machine builders did not lend their financial support in hopes of turning a fifth or sixth division club into a future 1.Bundesliga powerhouse. Nor did they have a philosophy of incorporating a Markranstädt side into part of their global marketing strategy. That has, it seems, been what has become of the club. It appears to turn the origins of company sponsorship, like that of VfL Wolfsburg, on its head; rather than being an recreational outlet for locals tired from the rigors of a business day, it has instead made the club part of the business itself, detaching the team from its Markranstädt roots and plopping it down the road and labeling it with enough red bulls to potentially break all the china in the Bundesliga's shop.
Why say that? Red Bull's purchase of the club and stated aim to fund it through to the top flight presented another potential ally to Martin Kind's attempts at seeing out alterations to Bundesliga's 50 + 1 rule. The Hannover 96 president recently presented a new proposal to be decided by the Court of Arbitration for Sport that would expand the previous statute allowing commercially-owned clubs Bayer Leverkusen and Wolfsburg to retain their majority owners to other clubs that have also received uninterrupted support from a similar group for a lengthy period of time. Uli Hesse provided a fantastic summation of the current proposal here in
Part I
and
Part II
. Should this be approved, it would set up quite nicely for RB Leipzig, as Red Bull would then be able to continue funding the club up the league tables with a move to full ownership once that period of time has been reached without having to legally challenge for the right to do so.
So, while this DFB Pokal Cup clash between Wolfsburg and RB Leipzig is a first for two clubs that owe their current existence to commercial endeavors, it might not be the last. The future of Bundesliga might see a bit more of this, as traveling supporters hop in their Passats and sip Red Bull on the way to a match at Red Bull Arena. Perhaps we might see RB Leipzig lift the Mead Cup someday, guzzling from it the latest sugar-free concoction designed to give you wings. And while this meeting represents a bit of a new relationship betwixt company and club versus the old, one thing remains a constant. Should Red Bull achieve its goal of having RB Leipzig promoted to 1.Bundesliga some day, it will still likely have to steal that Hubcap away from Bayern Munich much like Wolfsburg did a couple years ago.