Poker Face: Heynckes v The Pretenders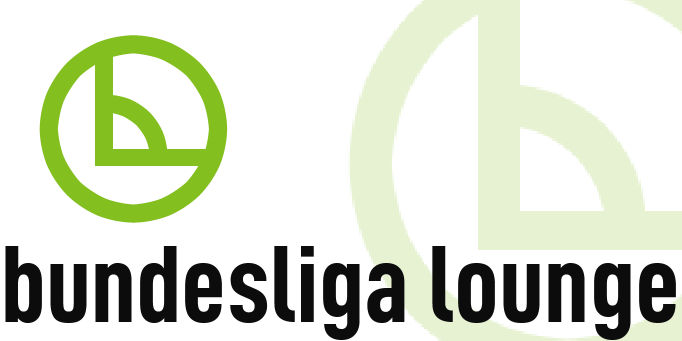 [caption id="attachment_426" align="aligncenter" width="259" caption="A Wave Goodbye?"]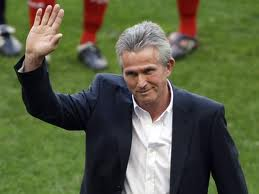 [/caption]
Despite an amazing run of recent form, Bayern have suffered some key losses this season. Kyle Barber, investigates.
So far this season, Jupp Heynckes has fallen foul of six domestic defeats. That tally represents just one fewer than last season's total, and could scarcely have looked further away during their eponymous run of 1,147 minutes without conceding so much as a goal, let alone three points. The opening round 1-0 reversal to 'Gladbach was quickly cast as a mere speed bump on the inevitable road back to Bundesliga triumph. After all, the long-sought Manuel Neuer had joined, Robben and Ribéry posed the most vibrant wide threat inEurope, and the much-vaunted Jupp Heynckes had returned to revise the shadows that still clouded the end of his previous tenure, in 1991.
However, in retrospect that 1. Spieltag defeat offered portent for similar results yet to come. Thus far in 2011-12, Bayern have registered 16 wins, garnering 51 points, and finding the net on 58 occasions (at a ratio of 2.32 goals per game). However, the Bavarians have regularly found periods of promising form punctuated by debilitating defeats. Over the six losses sustained, the Bavarians have leaked 12 goals, managing just four themselves. And perhaps more concerning, each of those occasions has seen them tactically outmanoeuvred, with creativity stifled, and
Plan B
conspicuous by its absence.
There is little dispute that, man-for-man, Bayern have the standout starting eleven and squad in the Bundesliga. Yet the common thread running through their league losses is that they have all been to sides bossed by coaches regarded as being both tactically and sequentially astute. Cast against the dogmatic – bordering on stubborn – commitment to personnel and formation nominally adopted by Heynckes has appeared tired and archaic. By restricting the time and space afforded to Bayern's wide men – from the more robust man-to-man marking shown by Dortmund in their victory at the Allianz Arena on Matchday 13; to the attacking verve employed by Mainz that forced them back into unfamiliar areas of the field just one week later – coupled with a disciplined back four (reinforced by at least one holding central midfielder) in all instances, opponents have limited Bayern's principal routes of attack to looking distinctly prosaic.
As a result, the energy and creativity of the likes of Schweinsteiger and Kroos is rendered redundant. The expectation then to perform, whether home or away and brought largely by the weight of history, lends itself to Bayern invariably over-committing. Set a natural 4-4-2, or more fluid 4-2-3-1, against that – mounted on pace through the front two or three and a pivotal figure in the central midfield berth (think Reus and Arango for 'Gladbach, or Pinto and Rausch for Hannover) – and the exposure to a vibrant counter-attack has proved stark.
There were further signs of the Bavarian's potential for a readily-blunted attack last season. With eight draws, only four teams recorded more – they had already displayed a propensity for being stopped. The subsequent decision to reinforce their backline rather than enhance their attacking options was understandable (they shipped 40 goals during their league campaign – 18 more thanDortmund), but missed a real source of limitation that has since come to the fore. Heynckes apparent reticence to adapting his approach in respect of the opposition merely serves to add to the evident frustrations both on and off the pitch, casting an exasperation in him that then accentuates the pressure on his players, increasing the tension which further hinders the talents at his disposal.
[caption id="attachment_416" align="aligncenter" width="320" caption="Four of a Kind?"]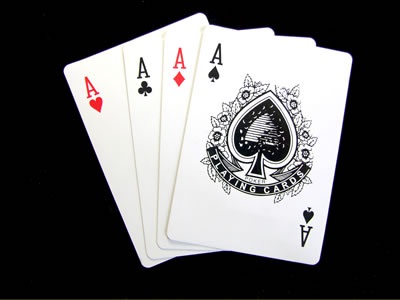 [/caption]
Aces in the Pack
Thomas Tuchel
Thomas Tuchel is some 28 years the junior of Jupp Heynckes. Yet the Mainz Head Coach is swiftly establishing a burgeoning reputation for tactical acumen, coupled with a style of football that epitomises the definition of being greater than the sum of its constituent parts. Having taken charge of first team affairs ahead of the 2009-10 season, Tuchel imbedded a dogmatic work ethic amongst his squad, with no little skill and an eye for youth development. His second campaign saw him quickly face down any remaining sceptics by leading Mainz to a sequence of seven straight wins.
Tuchel is widely touted as the ultimate successor to Heynckes, principally for reasons mused by the venerable Rafael Hönigstein:
"Mainz are created in their manager's image – young, eager players happy to learn new things. And teach rivals a few too"
!
Mirko Slomka
Mirko Slomka parallels Tuchel in a notable number of ways, not least amongst which is his adoption of the counter-attack as his weapon of choice. His tenure at Hannover has been prefaced by a need to use the tools at his disposal. Yet, with a limited transfer fund, he has turned a 17
th 
placed side into one still creating waves in second-tier European competition, and all in a little over two years. The perfect balance of a resolute back four – one noted for its parsimonious nature – and a fluid attacking verve, spearheaded by Mohammed Abdellaoue and Didier Ya Konan, has become an identifying factor of the team. As has the implementation of Slomka's defining 'ten second rule' – whereby the team must work hard for ten seconds to directly regain possession after losing is, before reverting to two banks of four. Such was epitomised in their Matchday 10 win, where they covered some 6km more than Bayern, and were restricted to just 37% of the ball.
Lucien Favre
Having taken charge of 'Gladbach on Valentine's Day last year, it would be no exaggeration to say the love affair between Club and Head Coach is still very much in its veritable honeymoon phase. Still justifiably able to be considered part of the title race, the pairing have also held something of an Indian sign over Bayern during their time together. As the only side to take maximum points from the Bavarians this year (so far), the feel good factor engendered in his squad by the Swiss tactician has been at its most evident through the countering style built around the machinations and undoubted talents of Marco Reus. There is a growing degree of upper-hierarchical support for Favre at Bayern, with Karl-Heinz Rummenigge having touted the 54-year old this time last year.
Robin Dutt
At the end of last season, Robin Dutt was the immediate choice to follow Heynckes into the principal role at the helm in Leverkusen. Cast forth nine months, and there is a growing groundswell of opinion that sees him as doing the same once more at Bayern. The attentive and aggressive way he set his side up to directly match Bayern recently in their 2-0 win will have done much to impress both Munich fans and higher echelons. In that game, Leverkusen matched Bayern on shots and territory – albeit with a more direct style – and showed a good deal more endeavour (covering some 7km more over the course of the 90 minutes). The direct 4-2-3-1 like-for-like formation may also have suggested he has the formative ability to use the tools that would be immediately at his disposal. And the shark-like manner in which he sought to capitalise on Bayern's humiliation in their away tie to Basel will also have appealed, as will his more amiable relationship with – and handling of – Michael Ballack. One element that may count against him, though, could be the rather more lacklustre surrender yielded in the 3-0
vohr-ründe
loss in the reverse fixture on Matchday 7.
The Joker
Jürgen Klopp
[caption id="" align="alignright" width="275" caption="Joker in the Pack"]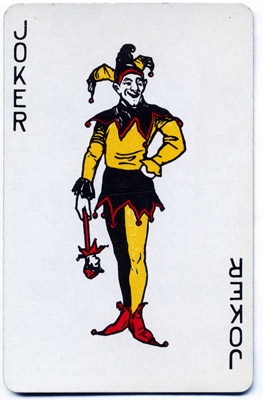 [/caption]
In amongst all the wider considerations as to who may be next in the Bayern hotseat is the proverbial 'Joker': the irrepressible Jürgen Klopp. To continue the metaphorical references; Klopp is the 'elephant-in-the-room' when it comes to who the Bayern top-brass would truly like to don the head trainer's tracksuit. Moreover, he is also the predominant choice amongst the fans, and the likely retention of the Bundesliga title this term will do little to assuage that desire. In that vein, Klopp's achievements and heraldry tells more than the bare facts: Dortmund's success underlines Bayern's relative failure. It also shows that they are no longer the overbearing domestic force; unable to simply buy-up the resources of their greater opposition, nor cherry-pick the best National talent – accentuated by Reus's decision to head Northeast to them, rather than South to Munich.
The Here and Now
It's not all negative for Heynckes and his players though by any means – they're some nine points better off than at this stage last term; have scored more; conceded less; and sit just five points offDortmund, rather than the 19 of 2010-11. And when the likes of Gomez, Ribéry, Robben, Müller and Schweinsteiger are firing, Bayern invariable triumph. That was certainly underlined by their midweek annihilation of Basel, as well as the 13 league goals they've registered since the debilitation of losing to Leverkusen. Some of the problems which have manifested this term are also rooted in the changes in management over the last 12 months, and the disagreement fostered amid the Bayern hierarchy.
Indeed, there is some thought that Heynckes failure would please certain areas of that senior group, with his appointment seen by many as having been motivated by a polar reaction to the approach adopted by predecessor Louis van Gaal. The Dutchman had been cited as the archetypal tactician, but had a method that ruffled more than few feathers. In contrast, Heynckes offered a more grounded, tender approach that was intended to restore the feel good factor to both the dressing room and training ground. Yet even at that stage – and as reported by
Bild
this past week – the names of Slomka and Favre were also in the frame, but were debarred from further consideration due to their relative anonymity amongst the casual fan, and global standing (not to mention the political determinations of the Munich 'upstairs'; with it being seen as Rummenigge's turn to pick after Uli Hoeneß's choice – Heynckes – failing to meet expectations). Hoisted by their own petard 12 months ago, Bayern could easily find themselves in the same predicament once more; especially should they land their ultimate goal this year, and lift the Champions' League trophy in their very own back yard.