Resisting the Frankfurt Doctrine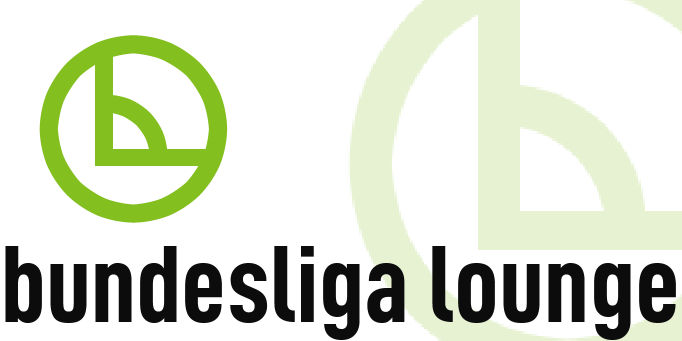 [caption id="attachment_372" align="aligncenter" width="543" caption="Come on in the Apfelwein is lovely"]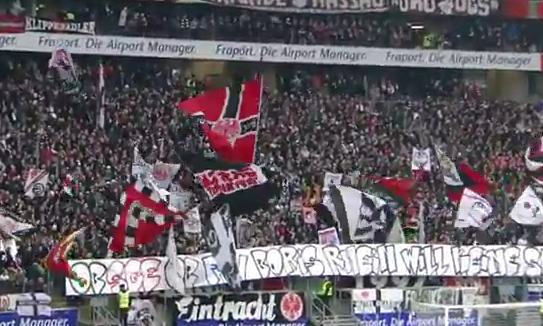 [/caption]
When Andrew van Leeuwen moved to Germany he thought he'd be free to follow his beloved Mainz. However, as he tells the Bundesliga Lounge, some pesky Eintracht Frankfurt fans have other plans for him.
I have a love/hate relationship with Eintracht Frankfurt.
There's no real reason for me to dislike Eintracht. My wife is from Hessen, and I absolutely love Apfelwein, the native alcoholic beverage of Frankfurt.
I don't even mind the way Eintracht Frankfurt play football. They have some exciting play makers, which, coupled with their lacklustre defence, makes for entertaining football. And, if nothing else, you can have a good laugh watching Alex Meier's six-five frame galloping around a football pitch, or calling Oka Nikolov the Ryan Giggs of goalkeeping (he debuted for Frankfurt's youth team in 1991!), or just wondering what Benjamin Köhler was thinking last time he got his hair cut.
But, despite all those reasons to love Eintracht Frankfurt, part of me still hates them. Part of me likes seeing them lose. And the only reason I want them back in the 1.Bundesliga is so that I can watch Mo Zidan connect with anything that flies through those massive holes in Frankfurt's defence when they inevitably play Mainz 05 next season. These facts are harsh, but true.
The reason I have this strange disdain for Eintracht is because of my friends. Now, I don't know what it's like in the rest of the world, but in Australia, losing to your friends is worse than losing to your enemies. Very few will admit this, but deep down we all know that seeing a friend's favourite club do well when your favourite club is doing poorly sucks. Sharing that happiness in any beyond a polite 'well done' and a forced smile is basically impossible. Again, harsh, but true.
I don't live in Australia anymore. I now live in Germany, and, in case you hadn't already guessed, 90 percent of my friends here are Eintracht Frankfurt supporters. That's fine; they're all good blokes who have welcomed me into their group. They love a Weizen and a bembel or two of Apfelwein, and that's just fine with me.
But if I hear someone say 'Eintracht Frankfurt is just a much better club than Mainz' one more time, in any language, I'm going to scream.
The point that they're trying to make isn't, necessarily, too wide of the mark. In terms of 'fanatic' support, Mainz is a long way behind some of the other clubs, and according to my somewhat biased friends, the team's stint in the 2.Bundesliga reaped some pretty embarrassing crowd figures (I can't confirm or deny that, as it was long before my fascination with the league began).
And no, Mainz fans don't command a huge police presence when they travel away. They aren't famous for their pyrotechnics, and they probably never will be.
But the Mainz support isn't all that bad, either. I've only been to the Coface Arena once, and there was 30,000 people there against Hannover, the away crowd only making a very modest contribution to the overall crowd number. Sure, Mainz have stolen You'll Never Walk Alone from Liverpool – but so have heaps and heaps of professional clubs.
[caption id="attachment_373" align="aligncenter" width="477" caption="More than just apple juice"]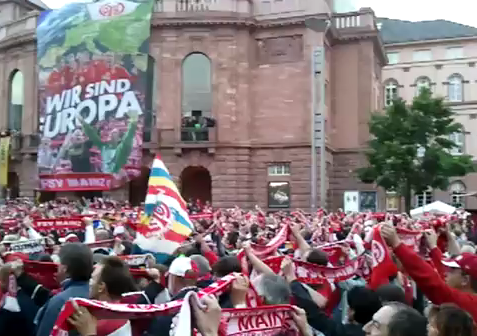 [/caption]
At the end of the day, flares and original songs aren't the barometer of passion. The roar of the crowd when a goal is scored, or during a particularly beautiful passage of play, is what it's all about. The actual size of that crowd, or the size of their flags and banners, is beside the point. It's how the fans feel when their team is performing.
The funny thing is that I've been to more Eintracht games than Mainz games during my short stint as a German. I've seen a lot, from the 6-1 demolition of FSV Frankfurt to the 4-2 loss in Paderborn (or Paderbornska, as the Frankfurt fans were calling it after a stint out of European competition). And it's been great. There are flares and chanting and jumping and bedlam when the ball finds the back of the net. In Paderborn, we watched as the local police outnumbered the fans as they walked from the city centre to the modest ground. It's been fascinating to experience, some great football as a neutral fan, and I look forward to seeing plenty more Eintracht games.
But none of those things make me want to be an Eintracht supporter. I'll stick with my little club – despite some external pressures to switch sides from my mates.
Because that's what football is all about.