All Change Please - St. Pauli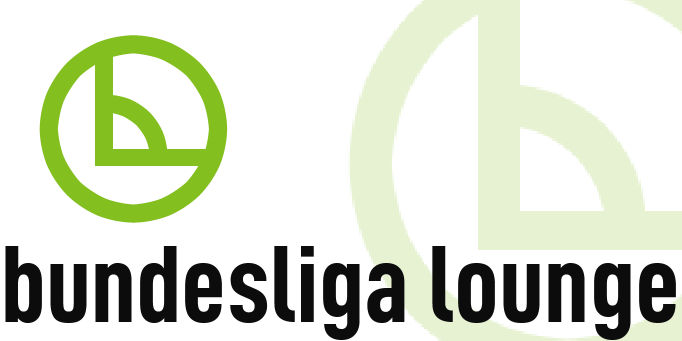 [caption id="attachment_1097" align="aligncenter" width="500" caption="FC St. Pauli"]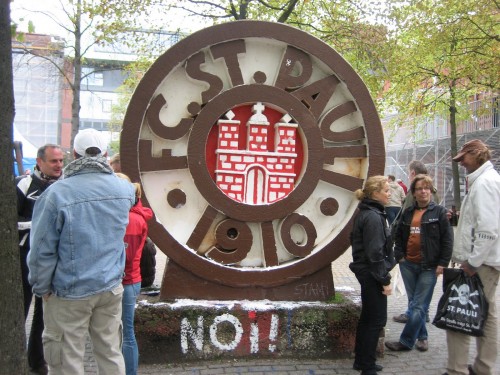 [/caption]
Jon Hartley looks at the managerial comings and goings at one of Germany's most popular clubs, St. Pauli.
It was almost like the plastic and inanimate driver of St. Pauli's legendary
sausage train
had said 'all change please'. It has been all go at St. Pauli so far this season and we are only in October. There is an on going facelift taking place at the Millerntor with building work on going to complete the
new Gegengerade
. There has also been a reappearance of the Jolly Rouge flags of the
Social Romantic movement
in the stands. And of course on the pitch, results have been terrible. So bad that coach Andre Schubert, who'd had a reprieve at toward the end of last season, was finally made to walk the plank. One win, three draws and as many defeats was enough for the club to part company with him after just over a season in charge.
His tenure hadn't been all bad, after all he took St. Pauli to the edge of the play-offs last season and it was only on the final day of the campaign that the dream was finally snuffed out. Gallantly, the pirates of the league drew their cutlasses and struck down fellow challengers Paderborn 5-0, but even that wasn't enough. In the end it was only goal difference that separated St. Pauli from eventual promoted side Fortuna Düsseldorf. Unfortunately, this heroic appraisal is a bit of a rose coloured glasses view of how it went. The truth of the matter is that throughout the season St. Pauli threw away too many points. Just one more draw or win would have been enough to see the club into the play-offs. Take these as examples:  St. Pauli led 1-0 in Munich until the 88th minute against 1860, only for a mistake by Patrick Funk to be punished as the game ended in a draw. That win alone would have been enough. St. Pauli also conspired against themselves and allowed FSV to go 3-0 up before fighting back with gusto and guile to claim a draw. As great as the fight back was, that game should have ended with a win. Those extra two points would have been enough at the end of the campaign.
But I don't want all this to sound like sour grapes. It is not necessary to have watched club for decades to know that the St. Pauli way is not necessarily the easy way. That idea has continued this season as well. Schubert's team were all to willing to give up cheap goals and offensively were infuriating to watch. There are teams that fall at the final hurdle and just can't get the ball in the back of the net and there are teams that fail one step before that. Schubert's side were the latter. They could play the ball around, counter attack, or work themselves into good positions - but when it came to delivering the killer pass or cross they failed miserably. There wasn't a magic cure after Schubert's departure either. The interim team of club legends Thomas Meggle (174 league games for St. Pauli), Mathias Hain (69 league games) and Timo Schultz (129 league games) couldn't lift the players and they suffered a 3-0 defeat to newly promoted Jahn Regensburg.
The club have now acted swiftly to bring in Schubert's permanent replacement and have appointed Michael Frontzeck as the new manager. For many the name Michael Frontzeck conjures up visions of a tumbling Borussia Mönchengladbach. At the first half of the season in 2010/11, Frontzeck's Gladbach were rock bottom of the Bundesliga having only amassed 10 points in 17 matches. They had a goal difference of -21 by the time Christmas had arrived - not exactly a great selling point for a manager looking for a new club. Nor really are his career stats. He was relegated with Alemannia Aachen in 2007 and would have been with Arminia Bielefeld as well, had he not departed shortly before the end of the season. All in all, Frontzeck's win record as a coach stands at just 23.65%. If that continues then St. Pauli will surely be playing 3.Liga football next season.
[caption id="" align="aligncenter" width="304" caption="Michael Frontzeck - By DarkZippy (Own work) [GFDL (http://www.gnu.org/copyleft/fdl.html) or CC-BY-SA-3.0-2.5-2.0-1.0 (http://creativecommons.org/licenses/by-sa/3.0)"], via Wikimedia Commons"]
[/caption]This all sounds very 'doom and gloom', but I'd like to think that I'm an optimist when it comes to new appointments. The chance of a fresh start and perhaps new ideas is always exciting. What is an unknown quantity about Frontzeck is what he has learned since departing Gladbach in February 2011. Armin Veh looked in no great shakes after his time at Wolfsburg and HSV, yet has turned around Eintracht Frankfurt. Elsewhere, Ian Holloway left management after failed attempts and became a student of the game. He reassessed his footballing philosophy and has applied what he learned with success at Blackpool. So while the announcement of Michael Frontzeck will not have most of the Millerntor in raptures, I for one will wait to see if he has learned from his mistakes.
If this doesn't work, the club might want to avoid follically challenged coaches!