Champions League Preview: Post Eden Hazards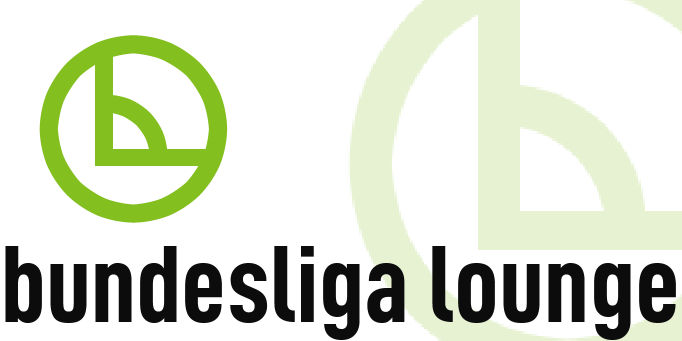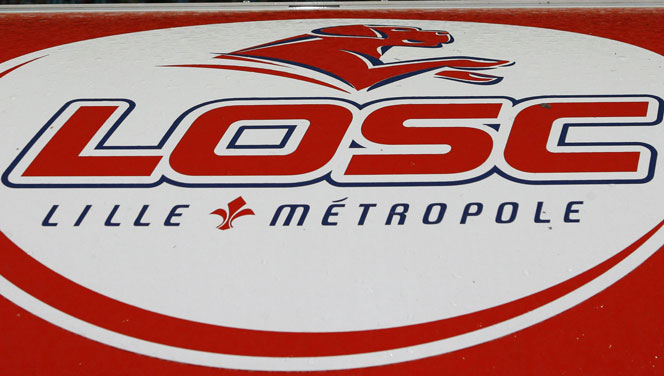 Bayern Munich travel to Lille for the Champions League on Tuesday. French Football expert and Lille fan, Andrew Gibney, tells you all you need to know.
Some managers hate the international break, well by some, we mean all. Hoping your players return from duty free of any injuries and ready to get back into the long season ahead. One manager perhaps glad to see the break was Lille coach Rudi Garcia. When you started using the word "cursed" in press conferences you get the feeling everything is not OK in the good ship
Les Dogues
.
From watching every game this season the strange thing was, maybe Garcia wasn't completely crazy…not yet. Starting the season with a 2-1 win away at Saint-Etienne was fantastic, a 90th minute winner from midfielder Benoit Pedretti had the club on cloud nine. Then came the slide. Disregarding the win over FC Copenhagen in the Champions League qualifier which came in Extra-Time it took until the sixth try for Lille to win at their new stadium. Not the homecoming President Michel Seydoux was hoping for.
In fact after the opening night draw against Nancy there was a sense of heightened pressure on the team to perform at the wonderful 50,000 seater Grand Stade Lille Metropole. No longer was this a team over-achieving in Ligue 1, this team was expected to perform, to challenge the millionaires in Paris, to become one of France's leading lights.
Theoretically that's all well and good, and not many Lille fans including myself will tell you these thoughts hadn't crossed your mind this summer. Pretty sure the words "being the second best team in France would be great" left my mouth now on more than one occasion this summer. There was just one problem, two words that when mentioned will always bring a chorus of sighs to any group of Lille fans, Eden Hazard.
How many teams outside the biggest clubs can sell a player for €40 million and carry on like nothing has happened? Bayern fans should maybe give a knowing look towards Athletic Bilbao at this point. The wonderful, mercurial and supremely telented Eden Hazard was gone. Twenty goals and sixteen assists gone, it takes some astute signings to replace that sort of productivity. After 45 minutes of the opening home game against Nancy they showed Eden down in the changing room chilling out with his former team-mates, would the referee's notice if new signing Marvin Martin took his #10 shirt off and Hazard took the field? A void that large isn't replaced overnight, possibly not even this season. That sigh just got a little louder.
Something Lille has always done well is replacing the outgoing players well, really well actually. This summer along with Sochaux's Martin, Lille signed Salomon Kalou on a free, Djibril Sidibé from Troyes and Ryan Mendes from Le Havre. Only Kalou was really a household name, but every one of them a good player and a few excellent prospects for the future.
Back to the curse, well it could be dialled back to just a case of bad luck. It's hard to bounce back after going a goal down to PSG after 37 seconds, in three previous games the Parisians had never looked so good. Losing a 90th minute equaliser away at lowly Troyes, another equaliser lost at the end of the home game against Lyon, in what was their second shot on target after being dominated by a spirited LOSC side.
The straw that broke the camel's back came against Rennes. A team in turmoil, questions over their manager and the attitude of their players, this was meant to be the point that Lille turned their season around. After watching captain Rio Mavuba leave the pitch on a stretcher it wasn't a surprise to see Mevlut Erding and Romain Alessandrini put Rennes 2-0 up before Aurelien Chedjou's header bounced off the underside of the crossbar and then the goal-line before being cleared to safety. It just wasn't meant to be.
Against Valencia days later in the Champions League the bad luck continued. A deflected pass and a shot come cross lead to Brazilian Jonas scoring a double. Yes it wasn't the best performance from Rudi Garcia's side but the two nil win flattered the Spaniards just a little. Unfortunately this has been the tale of Lille's season so far, the problem with football is that you make your own luck. In the colder light of day the lack of a clinical edge could be to blame for some of the last points this season.
When you look at the players that have left since Lille won the title back in 2011 it's clear to see the transformation this side has been forced to go through in such a short space of time. Adil Rami, Yohan Cabaye, Gervinho, Moussa Sow and Eden Hazard were all key members of the Championship side. Marko Basa, Benoit Pedretti, Dimitri Payet, Nolan Roux and Marvin Martin are all great players in their own right but collectively it still seems the Les Dogues are missing that special something.
The midfield trio of Mavuba, Balmont and Cabaye was easily the best in France that season and a massive reason why they lifted their first title since 1954. With Cabaye gone to Newcastle Garcia has looked for a new third member of the triangle. Pedretti has failed to deliver in the 18 months he's been at Lille and now €10m signing Martin has already had his problems with form and injury this season. Add to this Balmont's lack of form and the spine of that successful Lille side is looking a little frail.
Facing the dynamic duo of Franck Ribery and Thomas Muller is going to be a real problem for Lille this week. The French side's strength this season has come from the full-back positions with the excellent Mathieu Debuchy and 19-year old left-back Lucas Digne bombing forward and providing width and support from deep. Facing some of Europe's elite attackers will likely keep the full-backs at bay and leave the Lille front-line looking a little isolated.
Unable to make an impression against the defences of BATE Borisiov and Valencia in the first two match-days doesn't bode well for the visit of the German giants. Three points may be out of reach for this current Lille side but the home fans would be happy to see a spirited performance, a performance that gives hope for the rest of the season.
Bonne Chance Les Dogues
Andrew Gibney is the editor and founder of French Football Weekly and previous guest of the Bundesliga Show. Follow Andrew on Twitter.