2017 Bundesliga Summer transfer window reviewed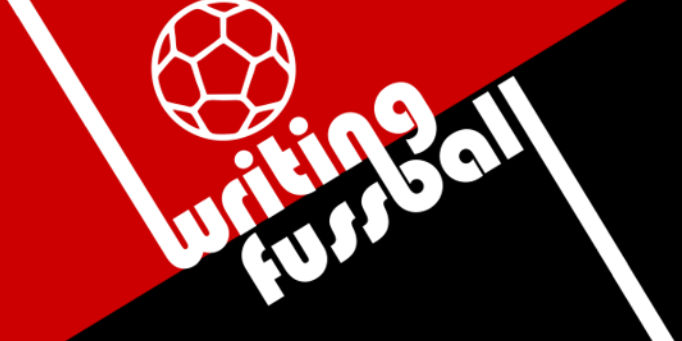 Over the summer the clubs in the Bundesliga have had the chance to better their squads by signing new players and by getting rid some of their deadwood. As the money of the Premier League TV deal and the increase in broadcasting revenue for the DFL has spilled into the coffers of the clubs in the Bundesliga, one might have thought that they would increase their spending. That is not the case. The Bundesliga has spent a total of 609 million Euros this year, compared to 660 million Euros the year before. Furthermore, the clubs in the Bundesliga made a combined transfer deficit of only 81 million Euros so far this year(compared to 110 million Euros last year). It might sound like a lot, but if you take a closer look at the red numbers the Premier League manages to produce one can see why the Bundesliga has a reputation as one of the most financially sound leagues within football and sports in general.
So now that the madness of the summer transfer window is over it's time to answer a few questions. What talents should you look out for? Who where the most expensive players signed by the clubs in the league? And who are the players the lads of Writing Fussball have taken a particular shine to.
Big money transfers
1. Corentin Tolisso(FC Bayern München) –
The most expensive transfer of the summer. This midfielder has a great skill set on the ball and can add a bit of elegance to the Bavarian's midfield. Furthermore, the fact that the former Lyon player is the most expensive player ever signed by any Bundesliga club and that he was given a five year deal shows that the officials at the Säbener Strasse really believe that this youngster can help the club for years to come. (NW)
2. Niklas Süle(FC Bayern München) –
Bayern's need to sign a new central defender with the likes of Boateng, Hummels and Martinez in the squad might not be apparent at the first glance. However, given Süle's young age and the fact that he is a German international who could become a leading figure for years to come are good reasons for this transfer.(NW)
3. Andrey Yarmolenko(BVB) –
They tried to get him in 2015. They tried t get him in 2016. Finally, Dortmund have their man. It is said that Dynamo Kyiv are strapped for cash which may have helped matters. The 27 year old Ukrainian international is a sensible transfer for BVB. A well established, experienced player who is unlikely to be phased by life in Germany and football in the Bundesliga. The winger is not a long term prospect but a player for the present. Assuming he settles in quickly, Yarmolenko
may well become a Südtribune favourite in a very short space of time.(TD)
Terry's new players to look out for (the Full English)
1. Jadon Sancho(BVB) -
The word is out, England are developing some exciting young talent as the success of the U17, U19 and U20 international teams will attest. The trouble is they're Premier League club coaches are still unlikely to pick them once they mature. Slowly but surely, the young Englanders are deciding to leave the UK in search of oppurtinities. Jaden Sancho is the one with the highest profile. The player of the UEFA Under 17 tournament this year, Sancho turned down a contract offer at Manchester City to join Dortmund, a club that can offer minutes to young players. City are a fine club but competition for places is very high. They don't all succeed at Dortmund but Sancho can be confident that he'll get his chance.
2.Ryan Kent(SC Freiburg) -
20 year old winger Kent, has joined the Breisgau club on loan for a year from Liverpool. This is unlikely to be a permanent move as the Londoner has just signed a new contract with the Reds. This move is interesting as SCF have a very tactically mature club with an extremely intense (and non English speaking) coach in Christian Streich. His experience will differ greatly from his previous two loan spells in Coventry and Barnsley. It is said that English players are not tactically aware. This may be true or it may be a stereotype. Either way if Kent survives his experience and make an impact in the first team he will be a much better player for it.
3. Reece Oxford(Borussia Mönchengladbach) -
'Gladbach swap one young Premier League centre-back for another. This time however, unlike the Danish Chelsea loanee Andreas Christensen, the player is English. Oxford is said to be motivated by the desire for a change of landscape as much as for sporting reasons. The former West Ham player has so far only warmed the bench but as injuries and suspensions bite is likely to get a chance. If the 18 year old Londoner turns out as well as
Christensen then this could be a canny signing by Borussia sporting director Max Eberl.
Nik's new players to look out for
1. Jhon Cordoba(1. FC Köln) –
Replacing a guy who was involved in 28 out of 51 goals the season before is never going to be easy. Furthermore, being the most expensive player a club has ever signed is another burden this 24-year-old striker has to live with. A lot is going to depend on this transfer to work. If it doesn't the Billy Goats might get a rude awakening after their return to a European competition.
2. Håvard Nordtveit(TSG 1899) –
The Norwegian international has a reputation as a bit of a Swiss army knife. Nordtveit can play right back, central defender and in holding midfield. With Sebastian Rudy leaving the club it might turn out that the former Borussia Mönchengladbach player might be the best replacement Hoffenheim could get their hands on. If he fares well Nagelsmann's team might be able to churn out another great finish in the league.
3. Kevin Prince Boateng(Eintracht Frankfurt) –
The stories of
insanity and genius
have been many over the years, but there is very little doubt that Boa knows how to play a great pass, how to put in a good shot on a goal and how to inspire a team to perform at higher level. If this transfer works out it will make a huge difference. However, if it doesn't, the negative impact at Eintracht is going to be felt. This is definitely the most interesting gamble any club has taken over the course of the summer transfer window.
Talents to keep an eye out for
1. Dan-Axel Zagadou(BVB) –
 Prior to his arrival the 18 year old French defender had not reached double figures at Paris Saint-Germain's second team. However, injury problems in the Dortmund back four necessitated that he be drafted into the Dortmund defence as stand-in for the injured Marcel Schmelzer. The Ivorian born French youth international's potential is clear. He had the height and build of a 25 year old and has surprised with his mature performances. No doubt Zagadou has much to learn and will inevitably make mistakes but with his two league appearances so far has demonstrated that he can ably plug any gaps in BVB's back line this season and has the potential to become a first choice player. (TD)
2. Nikolas Nartey(1. FC Köln) –
Back in February the club announced that they had signed a Danish talent. At that point the expectations were a bit of playing for the second team and one of the club's youth sides, but it seems like this midfielder might be on his way to much greater things. Given the fact that his coach Peter Stöger has spotted a lot of potential in him and let's him play it'll be exciting to see how much this kid is going to accomplish.(NW)
3. Rick van Drongelen(HSV) –
This defender came with the reputation of being strong physically in addition to being comfortable with the ball at his feet. Anyone who has watched the red shorts over the last couple of seasons will know that they have been lacking a defender capable of combining those qualities.(TD)
Farewell, we'll miss you
1. Andreas Christensen(Borussia Mönchengladbach) –
Having completed his footballing education for two seasons at 'Gladbach the Danish centre-back returns to Chelsea a fully fledged first team player. Christensen has featured in all three of the Blues Premier League matches and looks set to compete for minutes in Antonio Conte's side.(TD)
2. Benedikt Höwedes(Schalke 04) –
Stripped of his captaincy by new Schalke coach Domenico Tedesco, the 2014 World Cup winner has left Gelsenkirchen and decided to seek pastures new in Turin for the Serie A Champions Juventus. It's fair to say that Bene was unhappy to have lost the armband but to leave his club at the start of what is going to be a defining season for his club seems unfortunate. Tedesco should take some responsibility for the breakdown in the relationship between the two.(TD)
3. Chicharito(Bayer Leverkusen) –
 Javier Hernandez suffered a loss of form last season, in part due to injuries.The popular and likeable Mexican2017 Bundesliga Summer transfer window reviewed only scored 11 goals in the 16-17 campaign and returns to the Premier League to lead the line against a struggling West Ham side. Given that he never established himself as a front line striker when at Manchester United, this could prove to be a troublesome time for the Little Pea at the Olympic Stadium.