What does the Arsenal v Köln game tell us about segregation?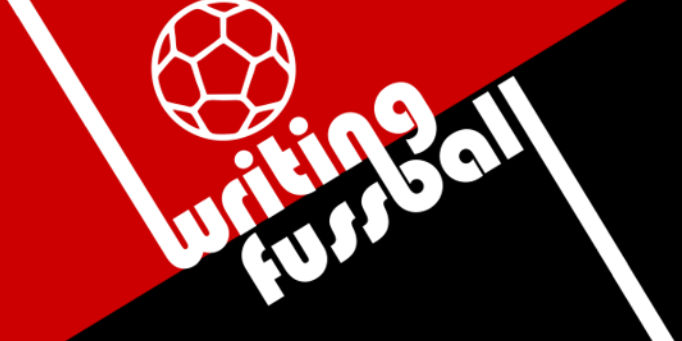 Watch out London - Koln fans are in town... #UEL #ARSKOL pic.twitter.com/LfLTFrgavn


— Sporting Index (@sportingindex) September 14, 2017
Writing Fussball welcomes new writer Tom Scarborough. In his debut post he reflects on the events both inside and outside the Emirates before and during Köln's Europa League game at Arsenal.
Thursday evening saw the return of Europe's favourite 'B' competition – the Europa League. There was shock in Reggio as Atlanta demolished Everton, Hoffenheim were pipped by Braga in Sinsheim and at the Olympiastadion we saw Hertha ride out a goalless draw with Athletic Bilbao.
But perhaps the main talking point of 'Gameweek 1' – and indeed the whole week of European opening fixtures – were the scenes at the Emirates. Following
Die Schwarzgelben
being picked apart at Wembley the evening before, it was left to Köln to salvage something for the German sides in North London.
It started innocently enough. Videos of Effzeh fans – clearly more than their 2,900 ticket allocation - marching towards N7 were doing the rounds on social media. The boys from the North Rhine-Westphalia were creating the party atmosphere that regular viewers of the Bundesliga know and love. Can you blame the sheer volume of Köln fans who arrived in London without tickets? Their first outing in Europe in twenty five years mixed with the lure of London and Arsenal would sway many people to travel and take a chance.
Once the turnstiles opened, the trouble began. Reports of visiting fans 'storming the gates' and 'fighting with stewards' surfaced. Scenes were unfolding that you'd expect to see in the BBC's archives from the 60s and 70s. As always, it seemed that the minority were letting the side down. Eventually kick off was delayed by an hour. The match itself (with pockets of Köln supporters throughout the stadium) seemed to pass without incident.
This begs the question: could organised, integrated, mixed sections of seating be the solution to the pre-match antics issues we saw before the game that overshadowed the match itself?
Per Mertesacker quoted when asked by The Independent about the atmosphere:
"Actually quite positive, because the fans who were in the stadium were quite enthusiastic… It was quite fun to play in front of two crowds battling each other".
For my sins, I was listening to a certain Murdoch-owned football phone in later that evening. Many of the Arsenal fans were of the same opinion as Mertesacker, at first they were uneasy being surrounded by Germans, but came to thoroughly enjoy the undeniably entertaining atmosphere.
Think about it – spectators are mixed together in a plethora of sports. Rugby (where alcohol is a key part of the match day experience) is a prime example where supporters from both sides mingle in peace, never at the cost of the atmosphere. Gridiron, Aussie rules, basketball, the list goes on. Even in football, look at the wonderful aura down the pyramid in non-league, where segregation is not enforced.
Jermaine Jenas shared his thoughts on BT Sport:
"There were Cologne fans celebrating when they scored in the Arsenal areas and anything could have happened - it could have really kicked off".
Yes, it could have, but it didn't. I believe this highlights the manners of the vast majority of both the English and German fans at the game, and indeed football supporters overall; they come to enjoy the match day experience, rather than worry about who is sitting in their direct vicinity.
I'm not saying that the whole of a ground needs to be diversified. Isolated sections for 'ultras' should always be an option. However, with a clearly visible security presence, is something that could be trialled in the early European fixtures? Remember: alcohol is not sold in grounds under UEFA regulations. Last night showed that there is potential in integrating fans and it resulted in one of the best atmospheres the Emirates has seen in a very long time. Football is an ever evolving entity. Could this be the next step?
The game didn't end up going Köln's way, but one positive that
Effzeh
can take away is the wonderful opening strike from Jhon Córdoba. Córdoba capitalised on a woeful clearance from David Ospina and he lobbed his fellow Colombian from over thirty yards out. With no offence meant to Leher TS, this was Córdoba's first goal for the club against credible opposition and a perfect way to open his account. Perhaps this will be the ignition that Köln's number fifteen needs to start plugging the hole left by Anthony Modeste.
Stöger and co. must now focus their attention on Dortmund. It's an intriguing top/bottom of the table clash and following their respective European nightmares in North London, both clubs will be looking to bounce back with solid performances. You have to think that Köln will be heading towards a fifth successive defeat in the league.
Life doesn't get any easier for
Die Geißböcke
, but nevertheless their fans will continue with their carnival party across Europe, taking it to Barysaw and Belgrade in the near future. We'll see what the Belarusians and Serbs make of integrated seating.
Follow Tom on Twitter at 
@tomscarb_REF