Weekend Boxset: Crisis at Bayern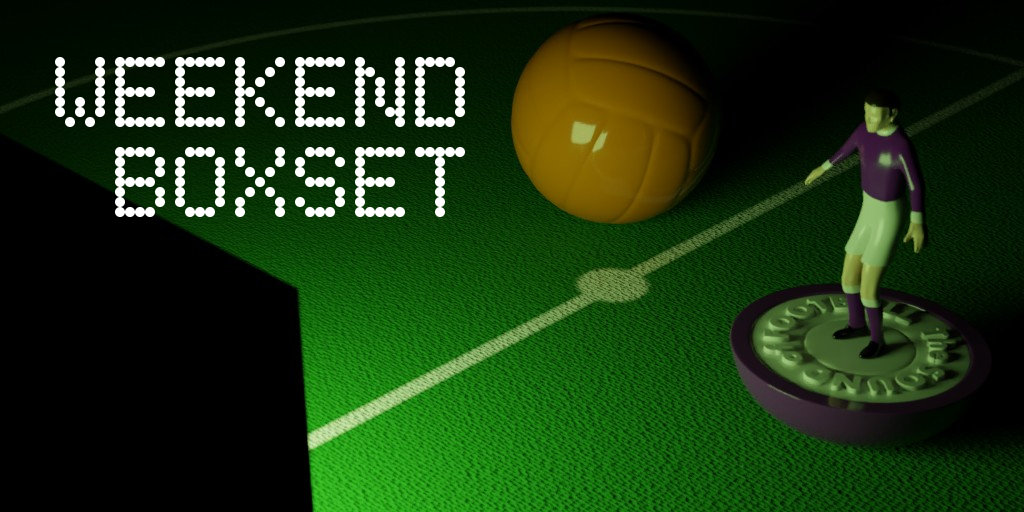 Seven great matches to take you from Friday to Sunday. It's the Sound of Football Weekend Boxset.
All times are BST (GMT +1)
Friday
The Championship: Queens Park Rangers v Fulham
19.45 on Sky Sports Football
Two mid-table west London clubs meet beneath the floodlights in the hope that a decent result kick starts their seasons. Part of Rangers disappointing season so far can be blamed on their poor away form. Ian Holloway's team have mustered just the two points on the road, the second only last Tuesday at Barnsley. At home they are unbeaten although they drew their last two games against Millwall and Burton. Fulham are three positions and one point above 14th placed QPR. Two of their three wins have been away from Craven Cottage. Slavisa Jokanovic's team should be buoyed by a healthy number of Cottagers making the short trip to Shepherd's Bush.
Saturday
Premier League: Huddersfield Town v Tottenham Hotspur
12.30 on Sky Sports Premier League and Sky Sports Main Event
Were it not for their less than impressive form at Wembley, Tottenham would be bang in contention right now. Away from "home" they are 100% in the Premier League after impressive wins at Newcastle, Everton and West Ham (they had 10 men that's why it's impressive). Add that to their decent Champions League form and you could make an argument that they could be in for an even better season than last, assuming they can overcome their Wembley wobbles. On paper this is a big mismatch and on grass it should be much the same. I saw Dortmund try the high press against Spurs in the Champions League and Tottenham pulled their pants down. I'm not sure I have a suitable metaphor for what will happen to Huddersfield if their coach, David Wagner, tries the same. That being said, the Terriers have conceded only three this season and unlike Dortmund, Wagner plays with full backs.
Premier League: Chelsea v Manchester City
17.30 on BT Sport 1
With the season now well and truly into its groove I think we can call this the first genuine top of the table clash, right? If you take Chelsea's opening day defeat to Burnley as an outlier then the Blues have the most miserly defence in the league this season along with Manchesters United and City. However, the Champions are another London club having difficulty at home with just the one win against Everton which, frankly, could also be classed as an outlier. City on the other hand are imperious away so far, scoring ten goals already. This should be a good fire and ice type of game with two ideologically different coaches. Quite the game off football in prospect here so don't feel bad about missing the
Nordderby
between Werder Bremen and Hamburg on BT Sport 2.
La Liga: Leganés v Atlético de Madrid
19.45 on Sky Sports Football
A derby of sorts. Leganés chief rivals are fellow Madrid suburbanites, Getafe but it's not hard to imagine that there will be a few locals wearing the red and white of
Atléti
in the home stands.The home side have had a decent start to their second ever season in the top flight. Currently they are sixth with three wins under their belt. That said, they've not faced any of the big teams as of yet. They face a different class of opponent in the shape of Diego Simeone's team. Atlético had to play their first three games away from home because their new stadium wasn't quite ready. Despite that slight disadvantage they have raced to second in the table, dropping points only against Gerona (surprisingly) and Valencia (less surprisingly). As spirited as Leganés are it's hard to see them causing an upset but they are catching their opponents on the back of a tough Champions League game with Chelsea so who knows.
Sunday
La Liga: Real Sociedad v Real Betis
11.00 on Sky Sports Mix
Some more Real on Real action for you. Sociedad's burst out of the blocks this season was followed by them falling at the fourth hurdle in the shape of Real Madrid followed by Levante and then Valencia. Thank goodness it's a steeplechase and not a sprint. Betis caused the upset of the new season with their sensational 1-0 win at Real Madrid and then followed it up with a 4-0 thrashing of Levante. Top man for them this season is Joaquin. The 36 year old former Spanish international is in his second spell at the club where he started his career and is enjoying quite the Indian summer. Betis is a huge, historic club that hasn't won the league since 1935 or the cup since 2005. Their massive fan base is crying out for success. Perhaps this is their season.
Bundesliga: Hertha Berlin v Bayern Munich
14.30 on BT Sport 2
This preview is being (re)written just minutes after the announcement that Bayern coach Carlo Ancelotti has left the club in the wake of their 3-0 shoeing at the hands of PSG in the Champions League on Wednesday. The fact that the Parisians weren't that much cop illustrates just how far this Bayern team has declined. Last Friday they took a commanding 2-0 lead
at home to
Wolfsburg before surrendering it and having to take a point. In Paris, Ancelotti left Hummels and Boateng on the bench. A genuinely baffling decision which surely contributed to that disastrous performance. Their problems can be distilled into a combination of injuries and loss of cohesion. The latter being down to the coach. There are reports that the players have complained about training sessions not being intense or frequent enough. Willy Sagnol will look after the team until the new coach arrives. Thomas Tuchel is the frontrunner. The question this preview poses is will they bounce back against Hertha? The Berlin club have been pretty underwhelming this season but if Vedad Ibisevic and Matthew Leckie are not properly looked after by whoever is in the Bayern defence on Sunday, it could get worse for Bayern before it gets better.
Serie A: Atalanta v Juventus
19.45 on BT Sport 1
Atalanta are genuine contenders for Hipster Club of the Year 2017. Why? Outdated stadium in the middle of a beautiful Italian city (ideal for long weekends) - tick. Diminutive Argentine striker in his late twenties breaking into the national team squad (Papu Gomez) - tick. Veteran Italian coach who was always too cool for the big clubs (Gasperini) - tick. Thrashed a Premier League club 4-0 in the Europa League (Everton) - ticktickticktick. Yes Atalanta have got it all this season. More importantly they have a proper balanced football team that defend well, attack with pace and score goals. In fact they are exactly the team you wish you had. They probably won't beat Juve on Sunday but if they do you can say you bore witness.
Whatever you watch, have a great weekend