Match day Takeaways Week 5 – The Name's James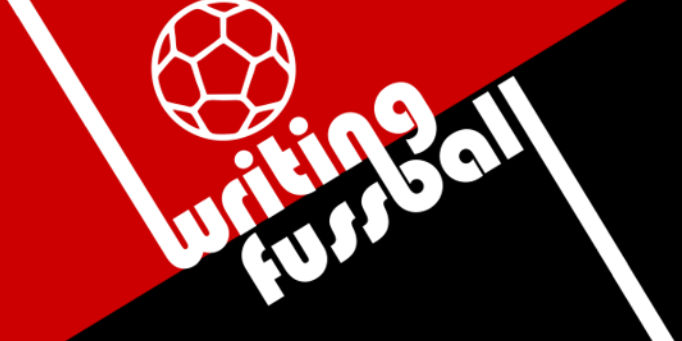 The 
Englische Woche
saw FC Augsburg surprising start to the season continue after their hugely impressive win over a somewhat faltering Leipzig. You can read more about that
elsewhere on the site
. Borussia Dortmund remain top, still unbeaten and still without conceding a goal. Here is Nik and Terry's take on Matchday 5 in the Bundesliga.
Terry's take:
It didn't take James Rodriguez very long to find his feet at Bayern did it? The Columbian, now recovered from injury, played a starring role in the Bavarian's 3-0 win at Schalke 04. His assist for Arturo Vidal arced perfectly for a crisp volley. A beautiful yet easy in equal measure. It's easy to think of James being a wash out at Real Madrid which is why he'd pitched up at Bayern. However, there is no shame in being surplus to requirement at the European Champiosn in view of the competition on the roster. If he chooses to make a life for himself in Munich, James could become a central figure as Bayern transition towards a new squad.
The latest crisis at Bayern seems to be over after three solid wins in Europe and at home. Perhaps Dortmund's exploits will allow the record champions a chance to fly under the radar, insofar as that's possible and take advantage of the spotlight being on the Ruhr. Dortmund have got off to a fliyer but making them favourites to lift the salad bowl in May is massively premature. Bayern should make hey under the black and yellow sun.
Nik's take:
So far nothing seems to be going right for Mainz and their new coach Sandro Schwarz. The mid-week match against Hoffenheim presenting one of the biggest challenges the team has been facing so far this season and the 05'ers seemed to be eager to prove that they are better than their position in the table suggests. After 16 minutes Schwarz's side had stormed into a 2-0 lead after goals by Latza and Muto. And while the team didn't stop to produce chances after their blistering opening they were taught a lesson in efficiency by Hoffenheim. 6 chances for 3 goals were all Nagelsmann's men needed to turn the match around.
For Mainz this was the third match that the team has lost with a one goal difference. Except for the blistering 4-0 defeat at the hands of record champions Bayern Munich, Schwarz's side has managed to keep most matches even and in a couple of them they should have at least gotten a point. Over the years Mainz have had a tendency to produce some of the most exciting coaches in German football at their club. Both Jürgen Klopp and Thomas Tuchel have come through Mainz's production line for coaches and most people are wondering if Sandro Schwarz might be the next coach in line who can excite most Bundesliga managers.
It's still too early to tell after 5 match days, but so far he hasn't had the greatest of starts to his career in the Bundesliga. If Mainz don't manage to turn things around in the next 5 matches there might be a chance that the team from the COFACE Arena might have to fight relegation for considerable parts or even the rest of the season. One thing that has been missing from Mainz over the last year is sporting director Christian Heidel. His tireless work and his nose for good players haven't been replaced sufficiently by sporting director Rouven Schröder, who so far has found it difficult to pull off transfers that could improve the side massively for bargain prices.
Talking points
1.  So the question we're all asking is, who died and made Matthew Leckie so good? The way the Aussie scooped the ball out from under his feel for his goal for Hertha against Bayer Leverkusen was top draw. BSC's other goal was by Salomon Kalou, a player who like Leckie it seems has improved visibly under Hertha coach Pal Dardai. Clearly there was something about Leckie that they thought they could use and he is thriving on the confidence that has been placed in him.
2. They said that Borussia Dortmund would be playing second fiddle to Bayern Munich this season. However, so far this hasn't been the case. Whilst the Bavarian at times have been struggling Borussia are breaking records under their new coach Peter Bosz. Wednesday's 3-0 win over their bogey team HSV meant that the Black and Yellows for the first time in Bundesliga history haven't conceded a single goal after 5 match days and now are on 750 wins in total in Germany's elite division.
3. Schalke 04 were not completely dominated by Bayern. They had four shots on target on Wednesday and could have done enough to get at least a goal to alter the flow of the game. The narrative around the Gelsenkirchen club seems one of renewal under Domenico Tedesco. So far they've only lost to teams above them in the table. However, the likelihood is they will be looking for a replacement for Leon Goretska, in due course, who could be Munich bound in the summer.
4. Hannover are still without a defeat so far this season. However, against Freiburg they couldn't take advantage of the 1-0 lead they gained from a goal by Martin Harnik. The Bundesliga's best substitute striker Nils Pettersen needed only 9 minutes to get the equaliser for the Breisgau Brazilians. Whilst Hannover can be happy about the fact that they are nowhere near the relegation battle from the start of the season, Freiburg are finding it difficult to match their performances from last season.
5. If there is one goalkeeper who hates penalties more than any other keeper in the world it must be Ron Robert Zieler. The Stuttgart goalie has gone up against penalty takers a total of 22 times and so far he hasn't managed to keep out a single one of them. His team Stuttgart have lost all of their away matches so far this season, meaning that they have to count on their form at home to stay out of trouble.