Match day 6 Takeaways – Crisis in Hamburg, what else is new?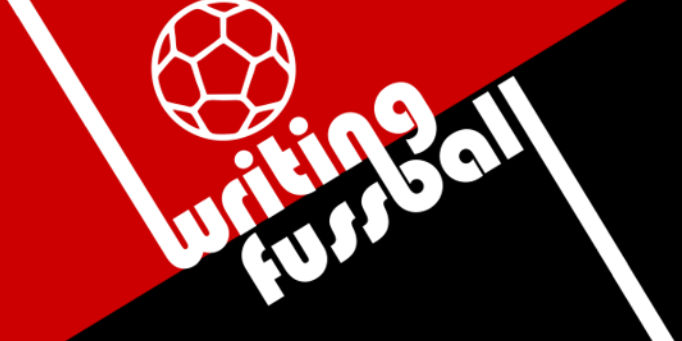 A Borussen goalfest, a Bayern howler and the heat is on the Hamburger. Terry and Nik are back with their takes on the latest matchday.
Terry's take
So is it time to start looking at Borussia Dortmund as title favourites? Any other team that pounds Mönchengladbach in the way BVB did on Saturday's
Topspiel
and sits atop the table should be clear contenders by now right? Consider also the travails at Bayern who unbelievably surrendered a 2-0 lead at home to Wolfsburg. And then there's Borussia's defensive record: Just one goal conceded so far this season. So should Dortmund fans be confident?
Well yes and no. I was at the Tottenham game and saw how brittle that defence was against and mobile and pacy attack. Consider also that one of their league games was against 10 men Freiburg who didn't even leave their own half let alone apply any pressure to that Dortmund defence. Add to that the teams inability to create many significant chances close to goal, in that same match, where the likelihood of scoring is greater.
Dortmund looked a much better team going forward when Weigl made his first start of the season. Were they to face another prolonged stretch of games without him, would they be able to manage as they did before? The trouble is that when one team dominates the league as much as Bayern it's easier to be pessimistic about other team's chances even if the results clearly indicate that they have have the much better start. The test will be in the winter, when Bayern often come alive and start to apply the pressure.
Nik's take
There's little doubt that the current season is a rebuilding year for Bayer Leverkusen. With their new coach Heiko Herrlich and plenty of big names out the door, the team are currently looking to gain stability in order to get to a spot in mid-table. So far this season the team have both been unlucky at times(drawing against Hoffenheim in a match which they should have won) and they have also struggled in some of their matches(loss to Mainz and Hertha).
However, this weekend highlighted what a great side the Pharmaceuticals can be if they play to their full potential. The match against HSV highlighted why Bayer dished out a lot of money for Argentinian striker Alario and what the officials at the club had seen in Kevin Volland when they signed him two years ago. Having said that, there's little doubt that Bayer were facing a side struggling with both injuries and their current form. In the upcoming matches against Schalke and Wolfsburg the team might have tougher questions being asked of them as they are definitely are facing two teams that have shown that they can produce great results.
If the team manages to get through the Hinrunde producing decent results against such sides they are going to be in decent shape. Right now there's an awful lot to get excited about when it comes to Bayer. Their squad includes great youngsters like Heinrichs, Brandt, Havertz, Bailey, Tah and Frey(to mention a few). Provided that Rudi Völler and the officials at the club can keep the core of this side together for the next 2-3 years it might very well be the case that Bayer once again are building towards greatness.
Talking points
1. Losing 1-0 away to a Mainz side that has struggled so far this season wasn't what the doctor had order for Hertha if you ask Pal Dardai. However, his worries were increased furthermore by the fact that his striker Vedad Ibisivic was sent off by ref Stieler who claimed that the striker had insulted him. The Bosnian himself claimed that he didn't insult the referee at all, but Stieler told the German press that he was certain that his decision was right. On top of that there's Vladimir Darida's injury which could keep him out of next weekend's match against Bayern.
2. The last time Bayern started this poorly and Borussia Dortmund were on top of the league after 6 match days it was the Black and Yellows who took home the saladbowl in the end. Fans of quirky stats and facts are going to love this one, but in reality this has very little baring on the rest of the season. Having said that, right now one team is cruising and the other one seems to be struggling more than usually. Bayern's players were upset about giving away two goals against struggling VfL Wolfsburg and right now there seems to be tension at the Säbener Strasse. If this trend persists we might be in for a very exciting Bundesliga season.
3. Hoffenheim's engine runs smoothly at the moment. The 2-0 win over Schalke catapulted Julian Nagelsmann's side to the second spot in the table and so far Die Hoffe shows no signs of easing up. So far this season the lads in blue have ran an average of 118.4 kilometers per game(which is almost 4 kilometers more per match than last season). Given the fact that Hoffenheim are featured in three competitions for the first time in the club' history this feat is rather impressive. "The body can cope playing a match every four days or so", coach Nagelsmann told kicker after the match against Schalke. Being mentally and physically fit is the key according to the 30-year-old. Maybe it's the fact that Hoffenheim's players have been told to sleep as much as they can in order to get the restitution they need. Sandro Wagner told Bild that he follows that advice wholeheartedly, sleeping 10 hours a day.
4. After a great start to the season HSV have gone back into reaching crisis mode. So far the Red Shorts have lost their last 4 matches on the bounce and sugar daddy Kühne has told the German press that he won't spend any more cash on his favourite club. Goalkeeper Christian Mathenia told kicker that the club is facing a crisis right now, whilst his coach Markus Gisdol told the football magazine that his squad is too thin to implement his vision on the pitch. Hard times ahead for Hamburg it seems, but a win in the Nordderby over arch rivals Werder Bremen could give the coach and his team some much needed rest from the crisis talk which is currently going on in and around the stadium.
5. Considering the additional load being lumped on them, Leipzig are managing pretty well. A Champions League game this week off the back of a decent win over an Eintracht Frankfurt team that is solid if unspectacular. Given the absence of Naby Keita, Leipzig did well to pick their way passed the Frankfurt defence. One of the potential obstacles in front of their was integrating the batch of new players who were unquestionably talented but also inexperienced. So far things are working out fine especially for Jean-Kévin Augustin who scored his second goal on Saturday. Up next is Besitkas tonight before the Sunday match at Köln.