Azzuri Fury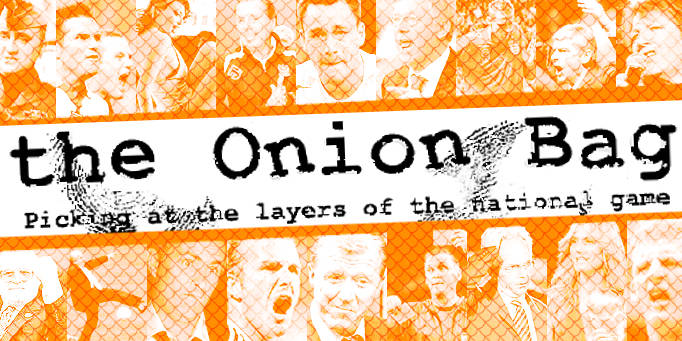 It's a SCAMdanavian plot say Italian bosses
Italian officials, players and coaches hit out angrily at Denmark and Sweden last night, accusing them of conspiring against Italy in order to qualify for the European Championship Quarter Final by deliberately scoring more goals than they did.
The Azzuri's Euro 2004 hopes took a hit in the eye like a big pizza pie this week as they were sent back to Roma where the reception from their compatriots will be very far from amore. While Italy were scraping a 2-1 victory over group whipping boys Bulgaria, Sweden grabbed a last gasp equaliser to clinch the point and the goals that they needed to qualify.
Jobless
"It is quite obvious to anyone watching that both Denmark and Sweden deliberately scored as many goals as they could." said outraged and soon to be jobless Italian Coach Giovanni Trappatoni outside the Italian team hotel. "There is a certain ethic to be followed here and that is that while we bore the pants off everyone with our negative play, we Italians have the best players in the world and therefore must qualify by right." He continued amidst cries of abuse from Italian fans and cackles of laughter from coked up journalists while being pelted with leftovers from the breakfast buffet.
Pathetic
AC Milan midfielder Andrea Pirlo was quick to join his soon to be former boss in this whacked out conspiracy theory. "I think it was programmed," he told grateful satirists. "This is a bitter end to our campaign, considering we had the same points as our rivals. If only we weren't so dull and scored a few more goals... Oy! That sausage had a nail in it!"
Degrading
"I don't think there can be any doubt that both Denmark and Sweden went out of their way to finish first and second in our group." said Italian football federation president Franco Carraro while wiping bits of rotten tomatoe from his eyes, "Of course, proof of that is hard to find. Especially since I'm talking bo**ocks in a desperate attempt to cover up for the fact that we only played football for about 50 minutes throughout the whole tournament and really don't deserve to go through".
When The Onion Bag asked Carraro if he thought perhaps the Sweden v Denmark game might have actually been fixed he said. "Maybe. Who cares. In Italy that happens all the time."