Beckham Voted Player Of The Tournament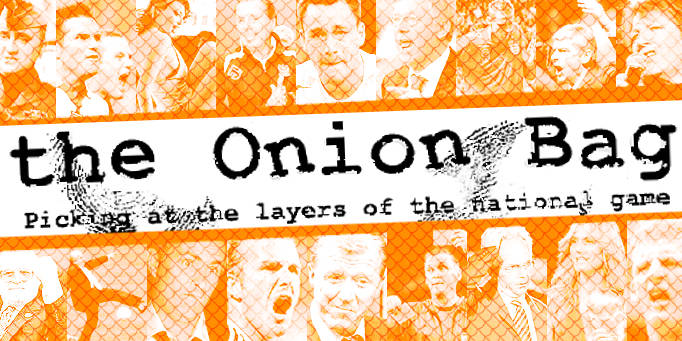 England captain gets award before Euro 2004 has even ended
David Beckham was today voted the Pepsi™ Gillette™ Vodaphone™ Police™ Player of the Tournament, just hours after missing a penalty that contributed to England's exit from the competition. Though unable to attend the ceremony, the soccer hero's PA texted a thank you: "Obviously David is very happy to win this. Er, what is it?"
Knows Nothing
PR pillock and spokesman for the Award, Grover Mendoza, said, "Of all the players playing football, David Beckham has also played football. Football is what he is, and will be, and we at Pepsi™ Gillette™ Vodaphone™ Police™ think that should be recognised. It's not about making the play-offs or winning the World Series. It's a great day for David, and a great day for English football." Baffled journalists looked at one another before one sobered up enough to say, "But he was shit last night. Missed penalties, no running, poor concentration. Surely he should be stripped of this Award? And haven't you just knocked the whole thing up overnight to protect your interests in him?"
Playing Away
"My client, I mean, David Beckham is a great footballer. He is the perfect role model for young people everywhere. Goal!" When pressed to speculate as to whether Beckham's rocky season at Real Madrid and his well documented martial difficulties could have contributed to his poor performance, the Awards conference was swiftly ended. "The Pepsi™ Gillette™ Vodaphone™ Police™ conglomerate has not authorised me to discuss the events of the Portugal match. Besides, we're here to celebrate a great man, a great player, and a great product," Mendoza snapped tartly, before rushing away."
Spin Machine
Suggestions that Beckham might be
yesterday's hero
and the media more interested in the emerging Wayne Rooney were swiftly dispelled by Beckham's management firm, Sport Toss. "This is a great award for David. Actually, he knew about it before the game, so any suggestion that there's a media damage limitation exercise going on is rubbish. By the way, David's visiting a hospice for little kiddies tomorrow. Want an exclusive?"