Captain Kirk's Rage Over Germany Exit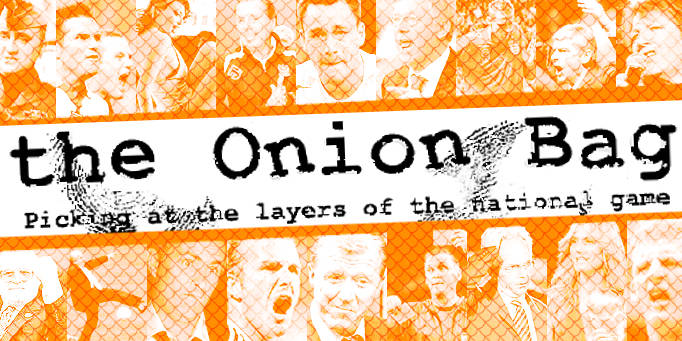 Star Trek star's bizarre obsession with German skipper
Fans of TJ Hooker and Star Trek were shocked this week when telly star William Shatner lost control of himself at a Las Vegas hotel. Shatner, 93, was singing at the Mirage Hotel and Casino as a replacement for recently minced tiger tamers, Siegfried and Roy.
It was shortly after the news came through of Germany's shock defeat and subsequent exit from the tournament at the hands of the Czech Republic that the performer, in the second act of his one-man show, Shatner Shows All, broke off mid-croon to vent a mysterious fury.
Open New Window
And despite Rudi Voeller's resignation as manager, as far as Shatner was concerned, it seemed Hun goalie Oliver Kahn was squarely to blame for the defeat. The Onion Bag was on the spot to secure
exclusive footage of the incident
.
Confused
His rants went on for several minutes until Mirage security personnel removed him from the stage. It was later discovered that Shatner's dressing room was a bizarre shrine to the German shot-stopper, and returned letters were found from the actor to the footballer that included the words, "Khan, you dirty bloodsucker! You're going to have to do your own dirty work now! Do you hear me? Do you?!" Quite why he should be so obsessed with Kahn remains a mystery. Shatner (known to some as "Shatty Boy") subsequently issued the following statement:
Your agoniser please
"I'd just like to say that the recent incident at the Mirage Hotel and Casino during my one-man show was nothing to do with me. You see, the evil Captain Kirk had taken over, like in the episode, Mirror Mirror. Thankfully, Spock and the rest showed up in time to save the day. I'll be resuming my performances this evening. May the Force be with you."
When asked if he had a weird obsession with German goalkeepers, Shatty Boy replied, "Oh, why don't you get a life?"