Bronze Goal Too Late For Sven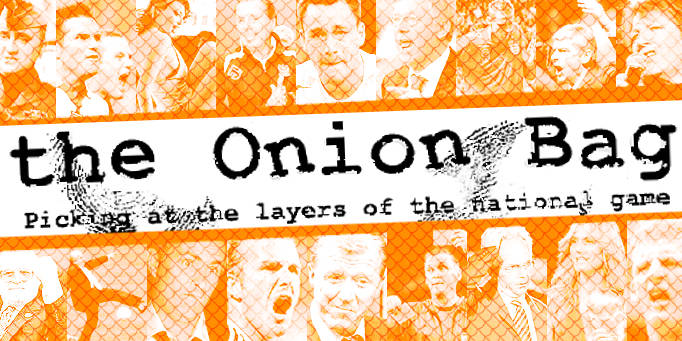 New UEFA rule would have saved us, says England boss
With a poor England crashing out to a not much better Portugal, Sven-Goran Eriksson defended his team by arguing that UEFA's new Bronze Goal rule would have seen them through.
Dying Breath
The new rule, which UEFA may introduce at the 2006 World Cup, dictates that the last goal scored in extra time of a match is the winner, irrespective of the final score. For England, that would have meant that Frank Lampard's last gasp equaliser at the end of extra time would have been enough to secure a semi-final place.
Hurrying Home
Sven said, "It is very disappointing. These rules, ah, well, the team, it played well but the new rule should have been in place last night. We will be launching an appeal. I do not think England are out of the tournament just yet. We can still win it," he remarked from the departure lounge at Lisbon airport.
Gloom For Doom?
The Onion Bag flew to wherever UEFA's headquarters is and asked Lennart Johansson about the rule. "This is a ridiculous idea, proposed by the Latverian FA's idiotic Victor Von Doom. I can categorically state that it will never be ratified." We phoned Von Doom to see what he thought of this dismissal. He grandly proclaimed, "What is ratification to Doom?". We hung up then.
Show Us Respect
Currently, the rule is at its proposal stage. It will then be discussed, ratified, introduced, withdrawn, and then swept under the carpet in the next three to five years. Despite UEFA's coolness to the idea, there is a feeling that the Bronze Goal may yet become part of the modern game as high profile teams who believe they should be given an easier route to the final stages of major tournaments demand change.
As well as England, Spain, Italy, and Germany are all thought to be in favour of the Bronze Goal.