Euro Chiefs Appoint Spit Tsar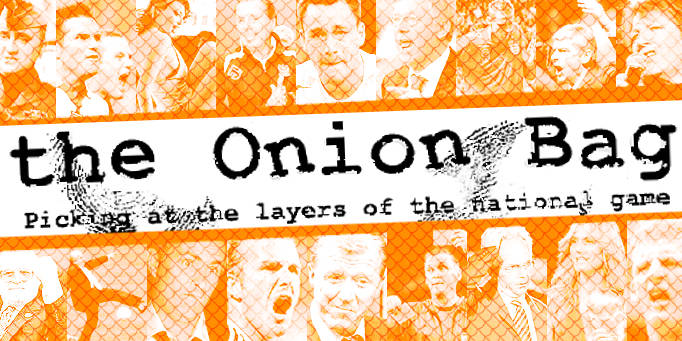 Greenies and Grollys have no place here
Busy-body Uefa Chiefs are using all their powers to stamp out a spate of spitting by appointing a spit tsar. It is hoped that the appointment will stop the euro2004 tournament descending into a spittoon of phlegm-based anarchy.
At a hastily organised press conference, Uefa supreme Lennart Johansen proudly unveiled former seventies children's TV star Bob Carolgees as the man tasked with controlling this latest outbreak of spitting.
Danish doesn't spit
Uefa felt that tough action was called for after the unseemly incident between Italy's Francesco Totti and Denmark's Christian Poulsen in their countries' dire 0-0 draw last week. Totti landed a particularly sticky flob squarely in the Dane's face from close quarters.
Carolgees who shot to stardom in the seventies with his loyal sidekick "Spit the Dog" was excited about the opportunity of being back in the limelight. "I'm really looking forward to leaving my mark on the game. Spitting has fallen out of the public's attention since the demise of punk rock, but really it's never left us."
For hate's sake...
The moustachioed entertainer's first job will be to counsel to both spitters and spittees in an effort to heal the rifts in the game caused by this form of abuse.
German manager Rudi Voeller welcomed the appointment: "I was on the receiving end of a rather thick grollie during my playing days" he told Onion Bag reporter, Larry Gak. "Even to this day I'm still finding bits in my hair."
Other names that had been considered for the position included John Lydon and Divine Brown.