Mourinho: I'm Bigger Than Jesus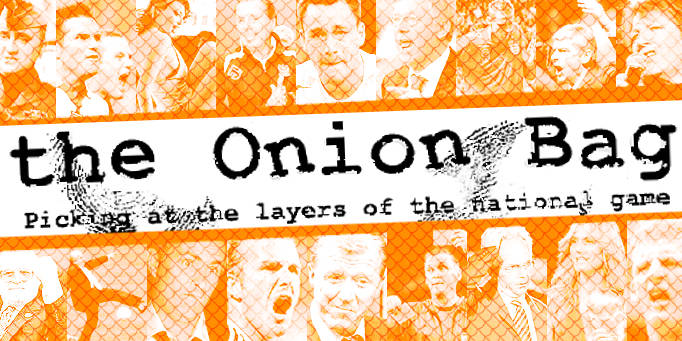 And if you don't like it you can do one says Blues boss
Newly installed Chelsea boss, Jose Mourinho, has caused violent uproar amongst religious types by claiming that he is bigger than Jesus - the man many Christians worship. In an interview with the Onion Bag he made this bold, and some would say, outrageous claim:
"Christianity will go - it will vanish and shrink," said Mourinho. "I needn't argue with that; I'm right and I will be proved right. I am more popular than Jesus now; I don't know which will go first - me or Christianity. Jesus was all right but his disciples were thick and ordinary. It's them twisting it that ruins it for me."
I'm only sleeping
Religious leaders have rounded in their condemnation of the claims. "Who does this c*%t think he is?" said Pope John Paul II. "He's asking for a smack in the mouth" Dr Rowan Williams, the Archbishop of Canterbury was reported to have said.
Across middle England preachers have urged their flocks to burn all Chelsea related merchandise in huge bonfires as a protest against forthright Portugesean. "We're asking everyone to cast out the dee-vil that has infested Chelsea" said priest Father Geoghagen. We've made a big bonfire of CDs of that song that Suggs made - it's going up a treat."
Question mark?
Unrepentant, Mourinho went on to make more outlandish claims, "You know that Penicillin, right? Yeah, I invented that. I bought my first DVD player in 1986. You know that Christina Aguilera, I've had her, and Beyonce - at the same time - they loved it."