Gunners Stay Unbeaten Despite Defeat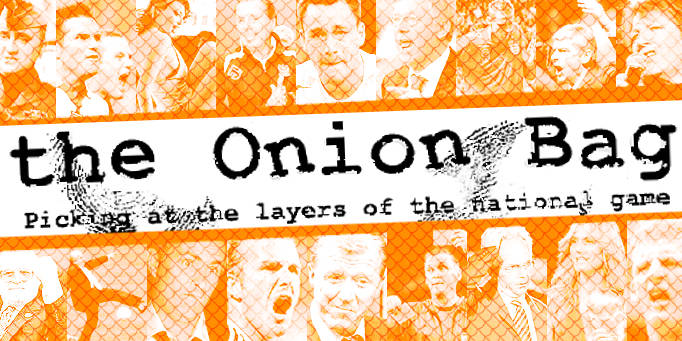 Wenger preserves run as FA cancel result
Arsenal's unbeaten record was reinstated last night as the Football Association, scrubbed out all of last weekends Premiership results.
In an eleventh hour appeal to the FA, Gunners boss Arsene Wenger succeeded in convincing the gullible authorities that Arsenal's defeat to Manchester United in front of a worldwide audience of several billion didn't actually happen.
The implications of which were that after canceling one fixture, the FA felt compelled to cancel all of the weekends results and move the league table back by one week.
No proof
The announcement was made in a statement read by an FA spokesperson outside the headquarters in Soho Square, London:
"After an appeal lodged by Arsenal Football Club The FA has officially cancelled all premiership results for the last 48 hours." he announced to an audience of bewildered, journalist, hookers and junkies.
"We have reviewed the four live games and three highlights packages on BBC and Sky Sports plus the testimony of the tens of thousands of people who attended football matches over the last two days and can find no evidence of any Premiership football having been played his weekend."
Ostrich
The decision has been blamed on the FA's new "Head In Sand" appeals process introduced recently by officials. The same procedure was used in the decision not to punish England Captain David Beckham for deliberately getting himself booked in an attempt to develope a bad boy image.
"The procedure is specifically designed to lead to us finding no evidence of anything at all." An FA insider told The Onion Bag. "I mean Beckham even admitted he'd got himself booked on purpose and he still wasn't punished." He said while perusing the job pages of last Wednesday's Society Guardian.
Good moaning
Wenger was delighted with the appeal. "Yes of course zis is a good result for us." He said today in a ridiculous accent. "We have not worked zo 'ard on our unbeaten run simply to lose it over somezing as small as a football match."
Meanwhile, reaction amongst the rest of the league was predictably mixed. Messrs. Curbishley, Coleman, Santini, Keegan, Hughes, Worthington and Megson were delighted. However, most of last weekends victorious managers are livid and are planning to appeal against the appeal... except Palace boss Iain Dowie who is hopeful of getting the Eagle's relegation overturned at the end of the season.
There she goes
However, Chelsea manager Jose Mourinho seemed ambivalent about the news when we caught up with him, exiting a west London gentlemen's club at three 'o clock this morning wearing a crumpled Armani suit with open necked collar.
"It is not important." He said staring at a fixed point on a long since forgotten horizon. "At this precise moment in time nothing is important. Not you, not that starving old man lying in the gutter, not the two blueberries making love down that alley, nothing. Now if you'll excuse me, I must retrieve my pumpkin."
The Onion Bag sent three reporters to Old Trafford to get a reaction from Manchester United boss Sir Alex Ferguson on the overturning of the result... none of them returned.