Alan Green Is The New Big Ron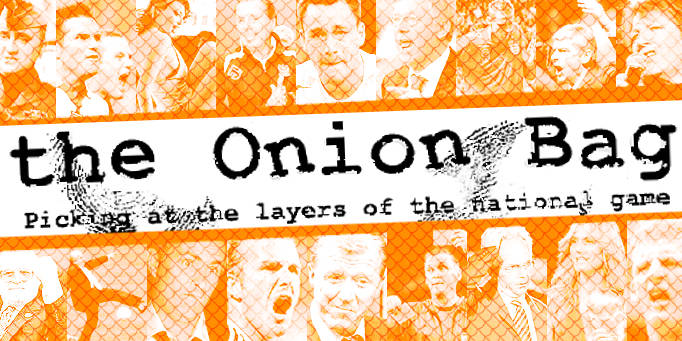 BBC commentator poached by ITV Sport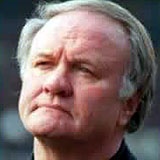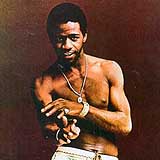 ITV is set to announce today that Alan Green, previously a commentator for BBC Five Live, would be taking over microphone duties from the disgraced Ron Atkinson,
now living in Louisana
who was sacked for making racist comments about former Chelsea defender, Marcel Desailly earlier this year.
Really, Really, Poor TV
Since then, the co-commentator position at ITV has been mostly vacant except for such desperate, temporary fill-ins as Jim Beglin and Andy Townsend, both of whom proved to be, frankly, shit. It was thought that the shock sacking of Bobby Robson at Newcastle forced telly bosses into securing a replacement quickly because they feared the duffer would want Ron's old job for himself. They swooped to sign Five Live front man Alan Green from the BBC, finally getting his signature after weeks of protracted negotiations and fears over a recurring thigh injury.
Irreverant Banter
Green has been a stalwart BBC commentator for years and his observations on the game are well regarded. For example, last season he tactfully suggested that Manchester City's Chinese player Sun Jihai, wearing the number 17 shirt, be referred to as "
chicken chow mein
". This prompted the BBC to say "Alan Green's ill-juidged comments were made in the heat of a live broadcast and were meant as irreverent banter."
This season, Green pointed out that Manchester United's Eric Djemba-Djemba could only use pidgin English "he no understand" when speaking to the referee during a match on 28th March. Broadcasting regulator OfCom reprimanded the commentator, saying "The suggestion that a black player was incapable of speaking grammatical English was inappropriate, particularly given the drive to eradicate racist attitudes in football."
The BBC, once again, said: "Alan Green's ill-judged remark was made in the heat of a live broadcast and was meant as irreverent banter."
Number 17
The Onion Bag called the Hoo Flung Cum Chinese restaurant near Old Trafford and asked them what their number 17 was. They said it was Egg Fried Rice.
Last night, The Grand Wizard Alan Green was said to be on holiday, touring the southern states of America.