New Bin Laden Threat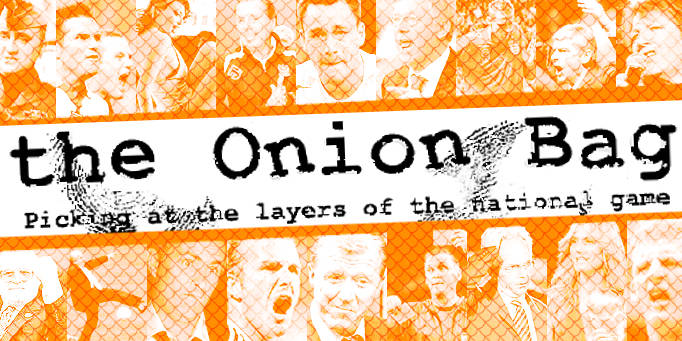 New video challenges Premiership hegemony
A new video featuring the free worlds number one super villain Osama bin Laden is believed to give reference to the increasing domination of the two London Clubs Arsenal and Chelsea over the English Premiership and threatens to "End the North-West London axis of imperialist oppression."
Cable ready
The new video, shot in bin Laden's luxury cave in south Pakistan, has Osama, wearing an out of date Manchester United shirt and a TV showing Fox News' US election coverage in the background. In it he claims that there is a "conspiracy to to undermine the mighty Reds of Salford by infidel London toffs and their cronies at the FA in the pit of depravity that is Soho Square."
The al Qaeda leader has long held an interest in English football having been linked with takeover bids of both Leeds and the MK Dons (which is actually a hockey club) but has always been known to support Man United. His favorite player is believed to be Lee Martin.
Blow up Pompey
Bin Laden says that he will "wreck bloody vengeance on all the Reds enemies starting with those backward heathens in Portsmouth." Following the announcement, the city of Portsmouth, including its naval bases on high alert.
Foreign Secretary Jack Straw expressed his alarm at the latest video nasty from the cave dwelling boogie man. "We will be sure to fully scrutinize this tape once we get a copy. It's only on video you see and we got rid of our VHS. Also, our DVD player won't play region one so we may have to wait awhile until it come out."
Part Political
The rest of the vicious video bangs on about terrorism and such. Plus there is a public information film about voting rights in Florida by the Republican Party at the end. We asked the US ambassador for a comment but we were told he was too busy trying to figure how to use his postal ballot paper.