Putin Declares Blues Champs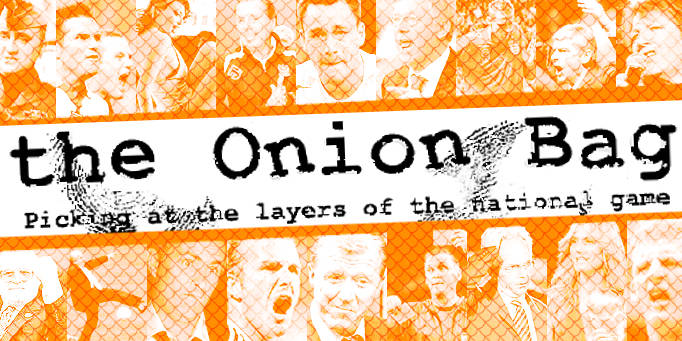 Russian Prez says Chelsea have already won
There were angry scenes outside Stamford Bridge in reaction to the announcement by Russian President Vladimir Putin that Chelsea have won the Premiership title.
A statement issued from the Kremlin read, "The Office of the President of the Russian Federation conveys our fraternal greetings to the people of Chelsea and congratulates them on their victory in the Premiership which we understand to be overwhelming and completely fair."
Flagging oligarchy
The Russian Head of State is said to favour Chelsea in the race for the title because of the eastward looking pro-Russian policy. "The President is also very interested in The Chelsea Club's owner and compatriot Roman Abramovitch." The Russian Ambassador to the UK, Imprisin Oligarkov, told The Onion Bag. "Particularly his cash."
Pots and kettles
Thousands of furious Arsenal and Manchester United amassed outside the gates of Chelsea village demanding that Chelsea lower the Premiership Championship Winner's flag, raised by club officials shortly after Putin's announcement. "It's an absolute disgrace" said Arno Hi-rise who has been a United supporter for many days, "The Premier League should intervene now and stop these foreigners from taking over our beloved game."
Firm rigging
Premier League spokesperson Ernesto Cockgroupier was quick to play down suggestions that Chelsea had already been crowned Champions with more than half the season left to play. "We're not going to make any announcements until all the results are in. This isn't a Florida election you know?" he said. "We are nothing like as well organised."
Laudenham induction
Chelsea manager Jose Mourinho was unavailable for comment officially. However, we caught up with him as he was leaving a west London gentlemen's club at three 'o clock this morning wearing a crumpled dinner suit and his tie draped around his collar. "To be honest, I don't care." He shrugged. "Let them say what they want. It is not important Chelsea is the best team in the World and I am the best manager. I don't need a cheap trophy to prove that. Now if you'll excuse me, I have a blueberry muffin to catch."